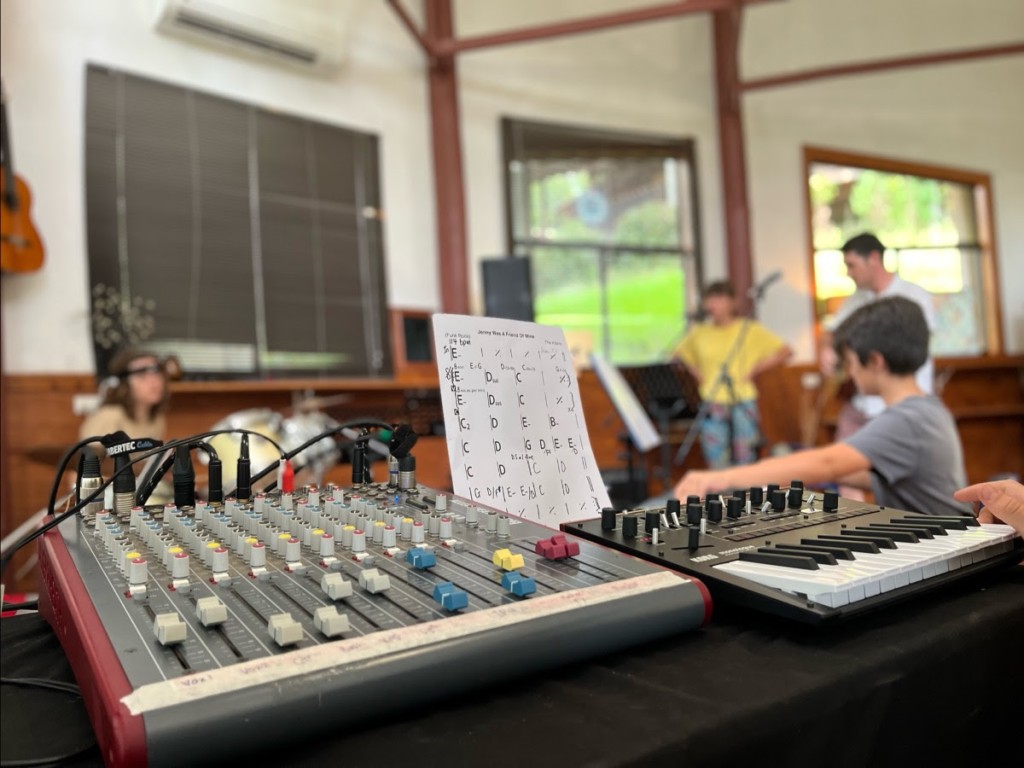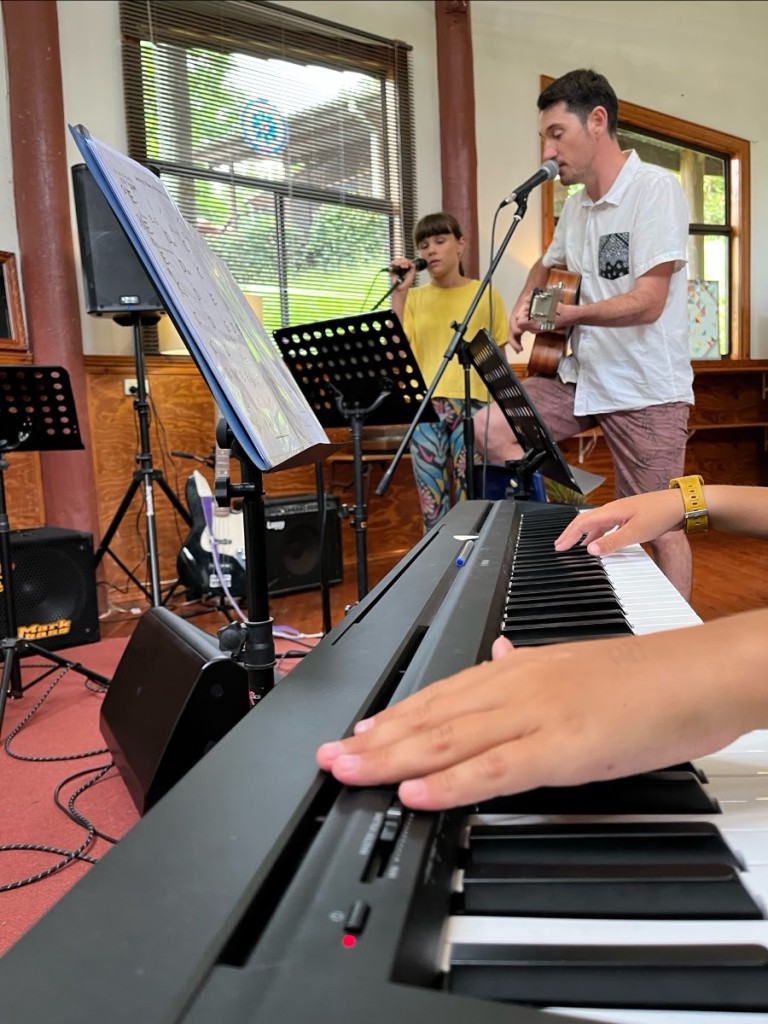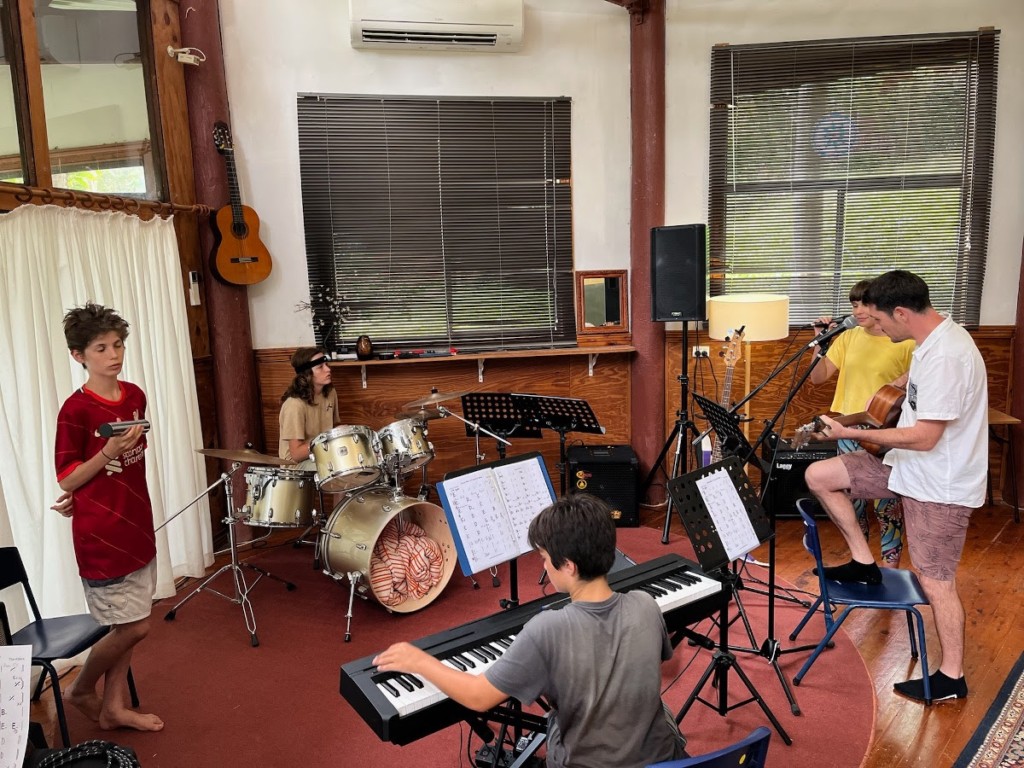 For a long time now the music program has been overflowing from the rooms and spaces it calls home for lessons and ensembles.  Added to our program over the past 3 years, Chrysalis has been running an extension band program for classes 7 and 8. This ensemble program offers an opportunity for students who are showing an eagerness to further develop their musicianship skills. With the development of this ensemble, along with the implementation of year 9, we have been able to make a lesson/band room beside the science lab.
The music team dreamt of creating a space of reverence where we could inspire creativity and have the musical equipment set up ready to go, without the need of packing it down and storing it after each session.
This dream became a reality over the summer holidays and James took on the project of creating this new music space. The new music space is being utilised for lessons and ensembles every day and there has been a number of students expressing interest in using the space to book in recess/lunch time jam sessions.
The room is also set up to cater for recording sessions where the children will be able to capture live performances. Although the space may be temporary, we are very grateful to have such a space to create and teach music and inspire the children!