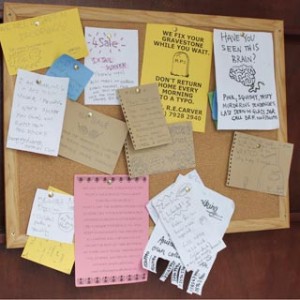 Weekend Cartoon Camps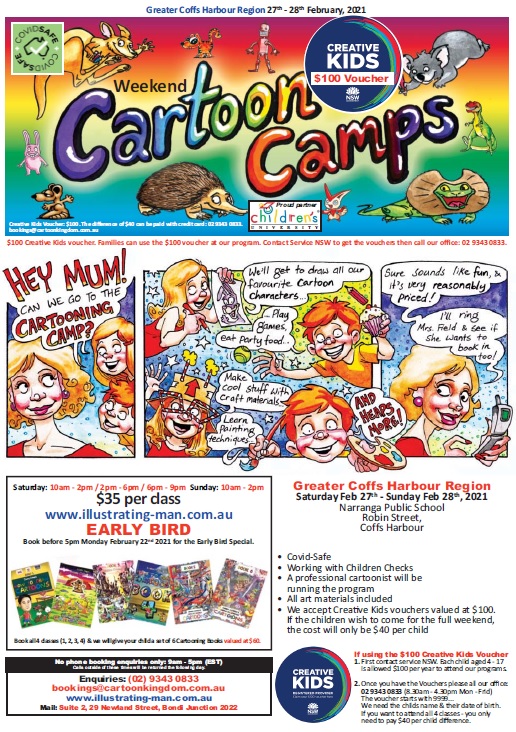 Bellingen Bulldogs AFL Club Registration Day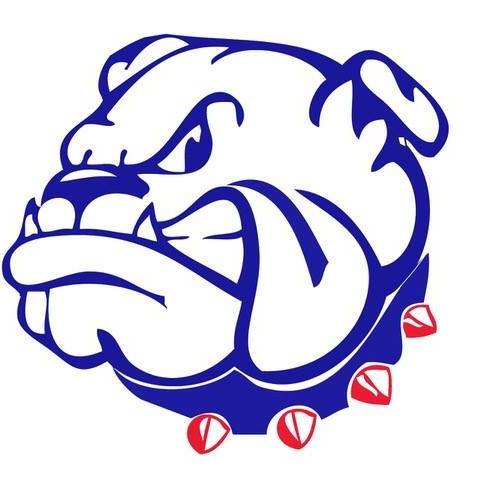 Registrations are now open for the 2021 AFL season. Don't forget to sign up and join the Bellingen Bulldogs for another great year at play.afl
Registration Day @ Connell Park 27th February 9-11am, come along and have a kick of the footy
Look forward to seeing you all there, bring a friend.
Go Doggies!!
Bellingen Football Club – Registrations Open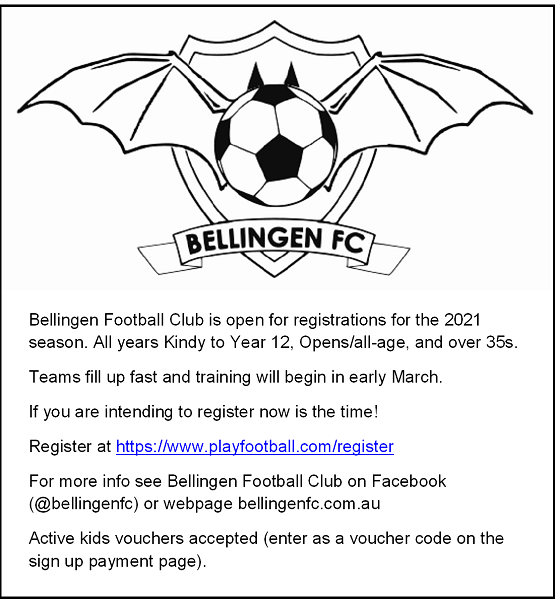 Karla Cryer course in Armidale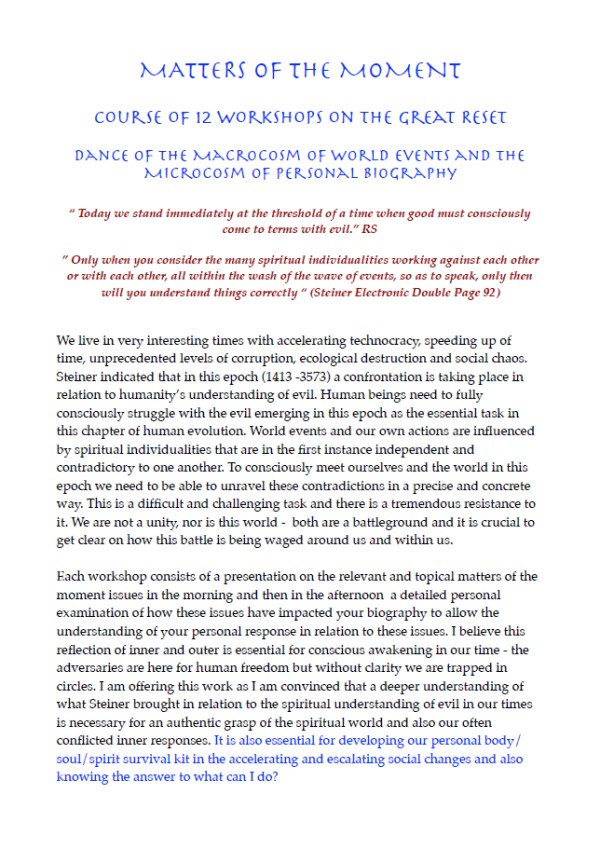 For more information, here are the details of the course in Armidale..
2021 Enrolments Are Open for our NEW Courses!
Enriching Soul Experience – a New Nurturing Early Childhood Course https://sydneyrudolfsteinercollege.com/course/nurturing-early-childhood-weekends/
Sydney Rudolf Steiner College is offering a new Nurturing Early Childhood course in 2021. Come and experience four nourishing weekends!
Each seasonal weekend begins with inspiring and stimulating talks based on the philosophy of Rudolf Steiner, followed by artistic and craft activities that feed our inner desire to be creative as well as develop our skills for home or education environments. Especially designed for new Steiner parents, carers and assistants.
Our students' beloved tutors Ebba Bodame, Catherine Pilko, Meg Quinlisk, Sandra Frain, Evan Sanders, Julia Byrne and Adam Chan will be engaged in these weekends.
Enrol now and find out our special discounts to support all teacher trainees!
To get more details, please email: earlychildhood@sydneyrudolfsteinercollege.com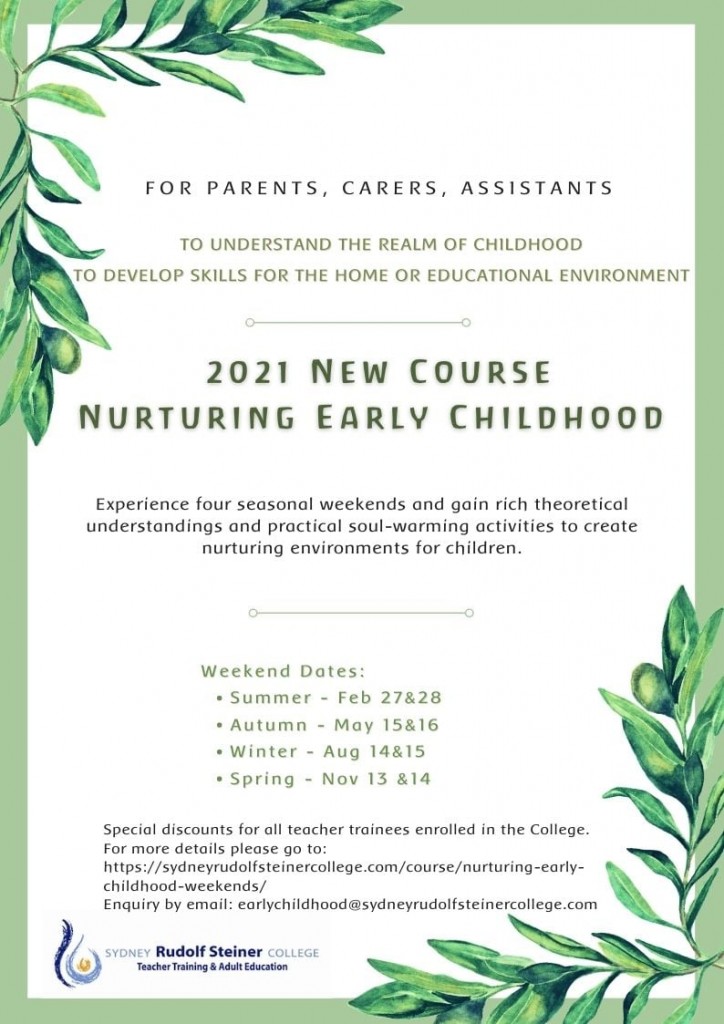 ENROLMENTS ARE OPEN NOW FOR OUR 4 NEW BLENDED – LEARNING TEACHER EDUCATION COURSES!
As of 2021, Sydney Rudolf Steiner College will be running Rudolf Steiner teacher education (early childhood and primary) via a combination of online weekly, term-based lectures and bi-annual four-day training intensives.
This new course delivery format will enable us to build more engagement with our students by having a regular weekly lecture night.
In addition, the 4-day bi-annual intensives will give students a deeper experience of pedagogy, anthroposophy, artistic practice and personal development.
We very much hope to run the intensives in Sydney, in-person but are also committed to running them online should we have to.
For more information on the Foundation Early Childhood course,  please see
https://sydneyrudolfsteinercollege.com/course/ecf-steiner-education-early-childhood-teaching-foundation/
For more information on the Primary Teacher training course, please see
https://sydneyrudolfsteinercollege.com/course/steiner-education-primary-teaching-foundation/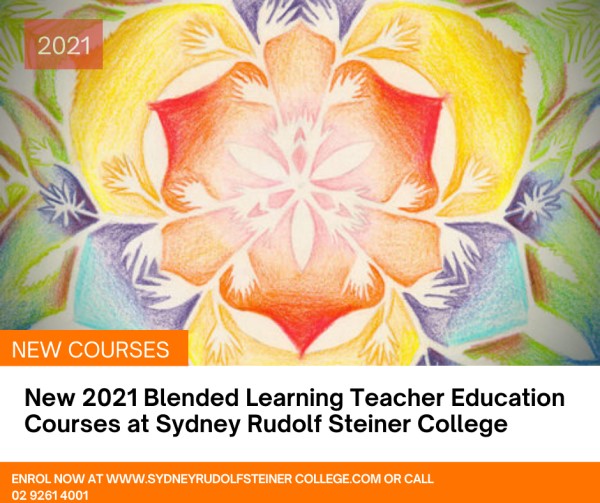 We would love to hear from you so if you have any queries please call Sydney Rudolf Steiner College on 02 9261 4001.
Putting the World Back on Its Feet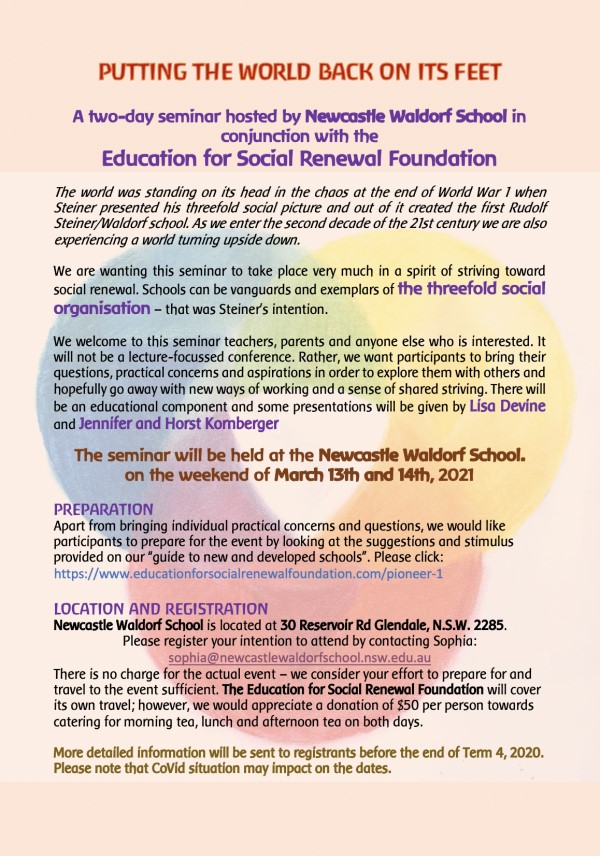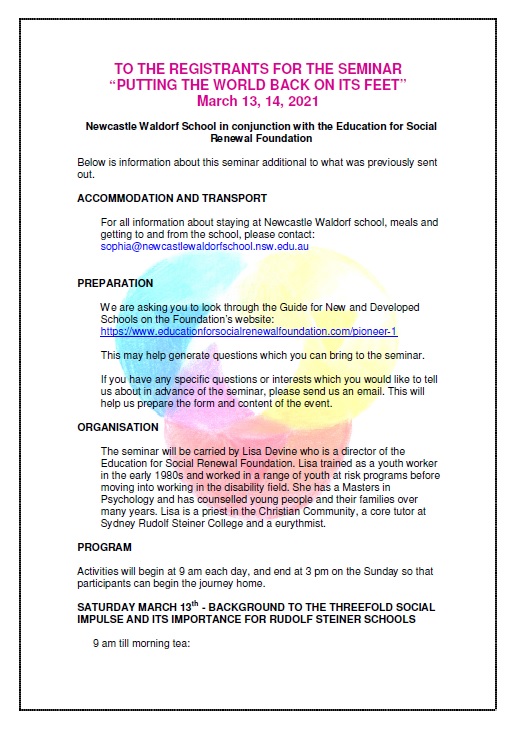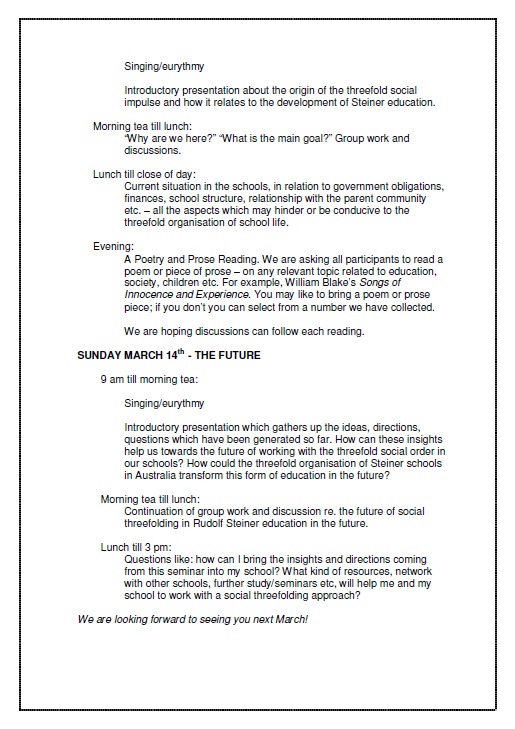 i love bello shire website and e-newsletter
For prospective and existing parents alike, the i love bello shire website and e-newsletter are great resources to receive all the local information about what is happening in our shire!