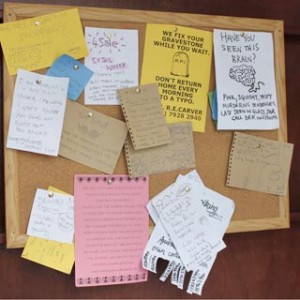 Youth week events
Discovering Awesomeness series
Easter Vacation care program
Vipassana one day sit
The second bi-monthly Vipassana one day sit for 2017 will be held on Sunday April 23rd in Bellingen. These retreats are intended to support old students of SN Goenka in their daily practice.  
If you would like to attend, or if you would like to learn more about this technique, please see www.bhumi.dhamma.org 
One day sits are held on the third sunday of the month, every second month from February. Please see the website for more details. The cost for the whole day is $55 incl. GST.
Group sits for old students are held weekly in Bellingen at 5pm at Morning Star Kindy, Elliott Cl, North Bellingen. Please bring your own cushions. For more information please contact Tali Krieger on 6655 1643.
Conversing With Nature Conference – Shearwater
Conversing With Nature …
Phenomenological Engagement with the Living World
with
Dr Craig Holdrege and Henrike Holdrege
Parents and Friends of the School community are invited to participate in Conversing With Nature, a five (5) day long conference exploring our relationship to Nature in a contextual way.
Research scientist, author and international lecturer, Dr Craig Holdrege and mathematician Henrike Holdrege of the Nature Institute, Ghent, New York, will lead the conference. They will be joined by experienced Australian scholars, researchers and artists in presenting a holistic approach to our engagement with nature.
For Information and Registration go to heartwoodsiteworks.com.au
Parents and Friends are invited to attend the conference in its entirety or can choose to attend lectures or Lectures and Artistic/Scientific workshops only.
Shearwater Head of School Recruitment
House in Thora available long term
2 bedroom house. All mod cons, rev-cycle air conditioner. Internet and Mobile reception. Thora  Darkwood Beautiful setting  on river. Fruit trees etc. Close to Steiner and Public and Pre Schools. Bus to front door Long lease preferred. Refs required $240 a week. Darcey and Pauline Browning. pauline@wpbrowning.com.au
I AM Sisterhood Retreat
Breaking FREE to become ME
Byron Bay, March 30- April 3
Run by Anni Daulter, founder of the Sacred Living Movement, author of Sacred Pregnancy, Sacred Motherhood and more
Please claim your space in this workshop, or seek more information by emailing earthysammi@gmail.com or calling 0418 950 793.
The I AM Sisterhood Retreat nurtures the creative spirit within all women and helps us gain clarity and inspiration about our right path. In a lovingly held circle of women, we dive deep within to find our soul's purpose and passion. We will gain so much personal insight, have fun, laugh and cry throughout this journey, nourishing ourselves as natural born creators. THIS is the I AM Sisterhood.
Anni is a revolutionary figure in the world of intentional living as seen through the lens of rites of passage and our connections with each other. She has the ability to merge the Beauty Way lifestyle with body, mind, spirit and life changing retreats and trainings. Anni dedicated to changing the whole birth experience for women, helping couples grow their relationships to the highest vibration possible and helping sisterhood grow in ways that will eventually touch every woman near and far.
The Sacred Living Movement grew out of Anni's first book, Sacred Pregnancy, and retreat back in 2012. She quickly realised that all aspects of our life journey needed to be addressed, honoured, marked and seen as sacred and so many programs to fit the needs of the community were developed. These programs range from pregnancy and birth, post partum, menarche, parenting, natural health with more being created all the time. The Sacred Living Movement is about living with intention and inhaling the beauty of life. For more information visit www.sacredlivingmovement.com
Using Herbs in Everyday Life workshop
Abundance Festival in Dorrigo
The Abundance Festival is coming to Dorrigo at the end of this month. There will be over 30 FREE workshops and a wonderful community dining experience.
Below is the program. It is a Celebration of Generosity….and JOY !!!
We hope you will forward this to your family and friends and let the world know: we can share our gifts, we can be generous and together we can build thriving, humane communities and a better future for us all.
Please join us – come for dinner at our Dining Off the Deep End – find inspiration and build a new skill or two with over 30 workshops on offer.
Life and Living Festival
Private Art Lessons
Conscious Parenting workshop
Download flyer here
Architecture of Universal Beauty
7th – 9th April Please consider coming to this weekend of work on the Architecture of Universal Beauty.  We need 10 confirmed participants to ensure the weekend goes ahead. Pass on to any who may be interested!  Put the poster up somewhere.
The Friday night is a stand alone talk, so come to that if you can't make the whole weekend.