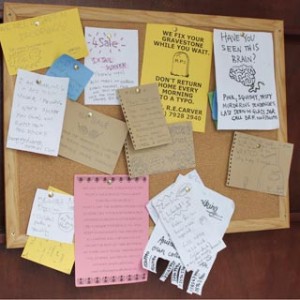 Urunga Sail Training Club fundraiser
Anthroposophical hot compresses
I am selling these for $10. Families may be interested during these cooler months.
Warmly,
Elle
woodelle88@gmail.com
0477651912
Charlotte's Rhythmical Massage
Reference from a Chrysalis parent:
"I just wanted to share my gratitude to Charlotte for her amazing ability to work with Rudolf Steiner's rhythmic massage. The healing effect on my children has been incredible.
We moved to Bellingen this year and it has put an unbelievable amount of stress on my boys who have dealt with a new school, new house and moving away from family. From a parents perspective we underestimated how much the stress of all this change had on our children, which came out in challenging behaviours, which I now understand to be their way of expressing stress overload. Both boys did one session a week for 6 weeks. From the moment we walked in, Charlotte's warmth and open hearted kindness put myself and children at ease.
First by giving them a foot bath followed by a massage. Charlotte used a variety of oils which relaxed them into a deep sleep. Each week I would notice both boys slowly settling down and sleeping better, nightmares started to calm down and anger and frustration during the day seemed to slowly disappear. They started having better days at school, a positive outlook and were more grounded and happy within themselves.
Warm regards,
Avril"
If you are interested in what rhythmic massage could do for you or your family please contact Charlotte on 0402 469 699.
Little Guru's Yoga & Bellingen Biodanza
Pinar and Michelle warmly invite you to experience our end of the week breathe out and bliss. Helping people of all ages manifest a more present and joy filled life…
"Bellingen Biodanza" Adult & Teens Class & "Little Guru's Yoga" Children's Class have come together to offer their sessions simultaneously from the Bellingen Youth Hub, on Friday afternoons to enable families and community end of week breathe out & bliss in sessions!!!
When?
Weekly sessions in Term 3… 3.45pm – 5.45pm
Where?
"Bellingen Biodanza" classes will be held in the Youth Hub's Dance Studio.
"Little Gurus Yoga" classes will be also held in Hub's next available room, all yoga mats and equipment are provided!
We're delighted and proud to be able to work together to support a happy, healthy and vibrantly inclusive community!!!
Cost:
$20 per a session for you!
$30 per session for you + 1!!
50% off discounts are available and deducted from the original $20 per person per session price for all Families, Concession & Health Care Card Holders!!!
Love Michelle & Pinar
PS if you think you'd be interested but need more details, let us know!
Upcoming Knitting classes at Weave Bellingen
Practice your basic knitting skills and learn essential trouble shooting tips with Rosi!
Get started at the Monthly Learn To Knit 
Or Knit a Cowl over two evenings coming up towards the end of July. Limited places bookings essential, 
call 6655 2020 for more information.
2018 Women's Walk Project
Pacifica College of Eurythmy
A full-time eurythmy training
Commencing February 4th 2019
The full-time eurythmy training will be based in Brisbane, Australia.
The training will be carried by a circle of eurythmists including Jan Baker-Finch, Elien Hoffmans, Liz Nevieve, Patries Orange, Josefin Porteous, Sue Simpson and Diane Tatum.
Guest teachers will be invited to offer a range of courses.
The training duration will be four years. The years will be divided into four 8- week terms and classes will run Monday to Thursday 8am – 3pm, Friday 8am – 12 noon.
In 2019 the training will be hosted by Samford Valley Steiner School, Narrawa Drive, Wights Mountain, Samford. (25 minutes from Brisbane)
Fees and more details about the program will be released in August.
We are currently investigating various forms of financial support for students.
For enquiries and expressions of interest please email: janbakerfinch@gmail.com
and write Pacifica College of Eurythmy in the subject line.