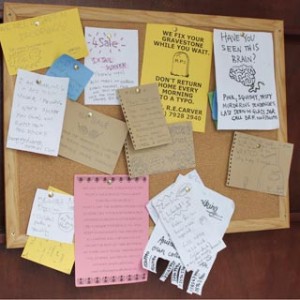 Shearwater Wearable Arts event
Shearwater The Mullumbimby Steiner School invites you and your students to participate once again in the Wearable Arts event taking place in this our twentieth year – Dragon Days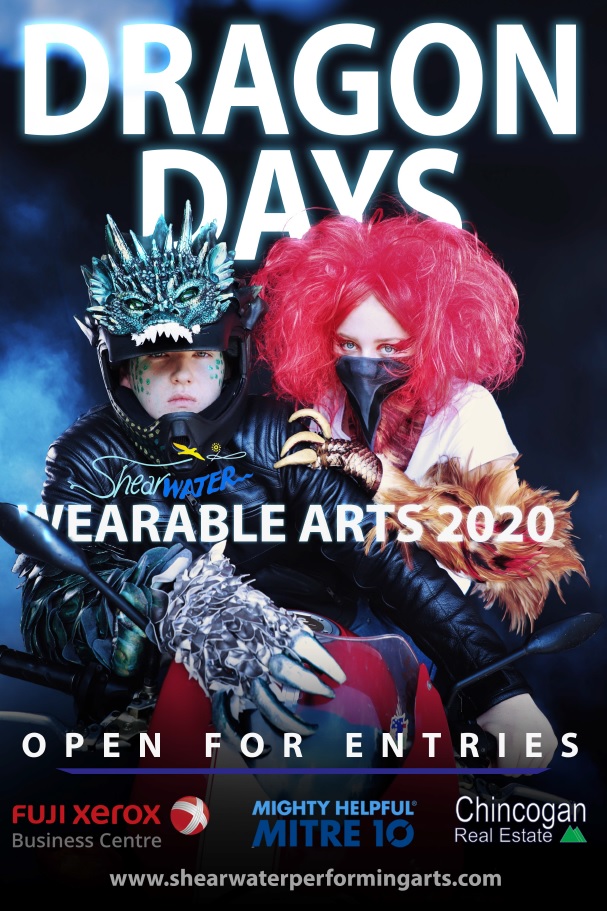 Please see the Entrant Pack and the Community Invite for more details.
Youth Film Competition
The Nextwave Youth Film Competition returns for 2020!
The search is now on for the next wave of young regional filmmakers, with short film entries open from May 1st – Sept 21st.
Nextwave, presented by the Screenwave International Film Festival (SWIFF), now in its sixth year is host to Australia's largest regional youth short film competition and is free to enter for young people aged between 10 – 25 years, living outside a metro area.
Short films can range from a variety of genres, including comedies, dramas, thrillers, sci-fi, animation, documentary and personal essays. All that is needed to enter is to make a short film under five minutes (including all credits) and to creatively include the phrase, 'What's Next?"
Along with an array of awards and prizes across a variety of age categories, short film finalists will have their films premiere at the 2021 Screenwave International Film Festival (SWIFF) in Coffs Harbour in January. Lucky creatives will also have the opportunity for their films to screen at venues across Australia for Youth Week in April 2021.
The SWIFF team are also working on broadening access to their Nextwave filmmaking workshop program by offering a series of online workshops for teachers and students across Australia. Nextwave's redesigned workshop program is launching as an online learning experience to be delivered to regional, rural, and remote students across Australia, with the learning program supported by teachers and home-schooling parents available from June.
For more information, visit www.nextwavefilmfest.com.au.
Nature Philosophy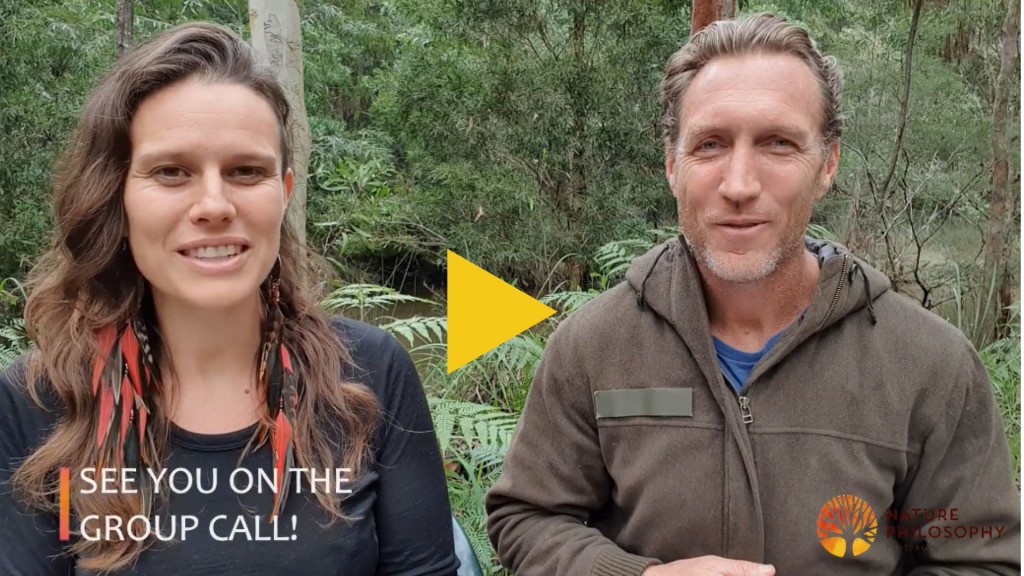 You may have noticed that we are offering in person programs again! We currently have dates active for Nature ONE, Vision Quest & The Wild Village.
Hop to our CALENDAR page on the web site here.
If you're keen to connect with us but can't make it in person you can always join us LIVE on our Facebook Page 
Bellingen Shire Connection Centre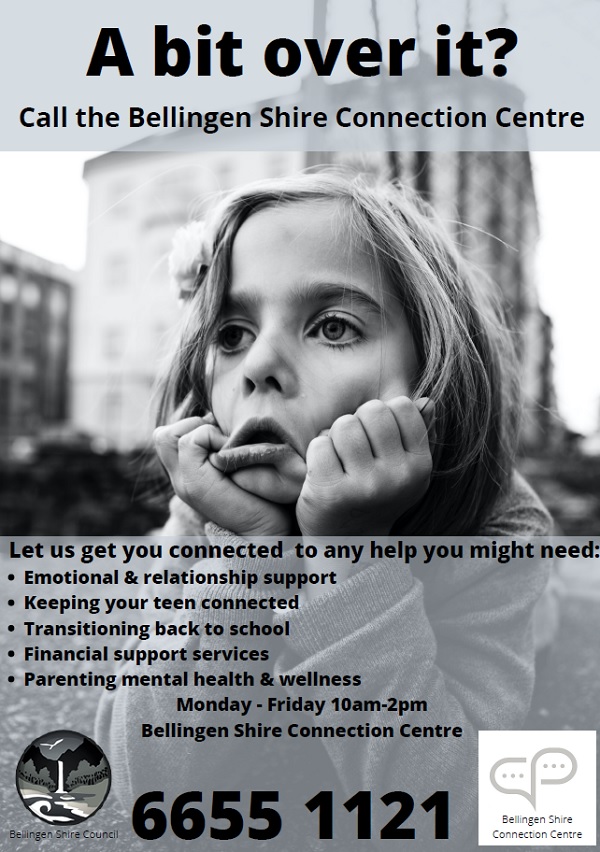 Kids Yoga in Bellingen
Kids yoga is FUN! It is a creative, imaginative way to develop a healthy mind and body. Yoga develops social, emotional and physical well-being in kids. We play and learn in a safe, non-judgemental, engaging environment that promotes risk taking, challenges, positive interaction, connection, awareness, laughter happiness and resilience. Marcia is a secondary teacher and has been a practicing yogi for over 20 years. She studied Purna yoga at Byron Yoga Centre in 2016. In December of 2016, she trained with Angela Tonkin and Rainbow Kids Yoga to become a children's yoga teacher. She has taught yoga for ages 3-18+. She is humbled to be able to provide a safe and fun space for her younger students to explore their physical, emotional and spiritual selves.
Kids' Yoga is coming to Wednesday afternoons at YogaBellingen! 
(1/15 Short Street, Bellingen – behind the gelato bar)
K-2 is Wednesdays from 3:45 pm – 4:15 pm
3-6 is Wednesdays from 4:30 pm – 5:15 pm 
Cost is $90 for 9 classes and Active Kids vouchers are accepted.
More information and sign up here: https://yogabellingen.com/class-timetable/ Spaces are limited and booking is essential. 
CRANES workshops
Family and Relationship Services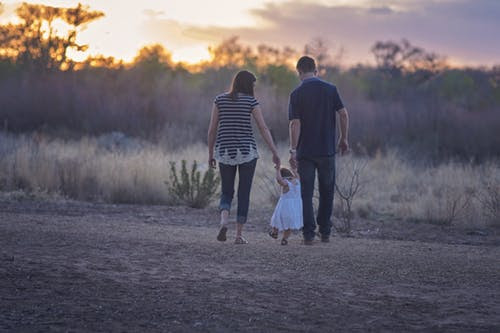 Term 3 Calendar
August – September 2020
Child Development Workshops and Programs
WHAT YOU NEED TO KNOW
Who is eligible: Anyone with a primary care or support role in the care of a child or seeking access to or restoration of a child.
Cost: FREE
To register: Contact CRANES on 66427257 or email FaRS@cranes.org.au
About CRANES: Please visit our website www.cranes.org.au
Mid North Coast Dental
Biodynamic Wholistic Farming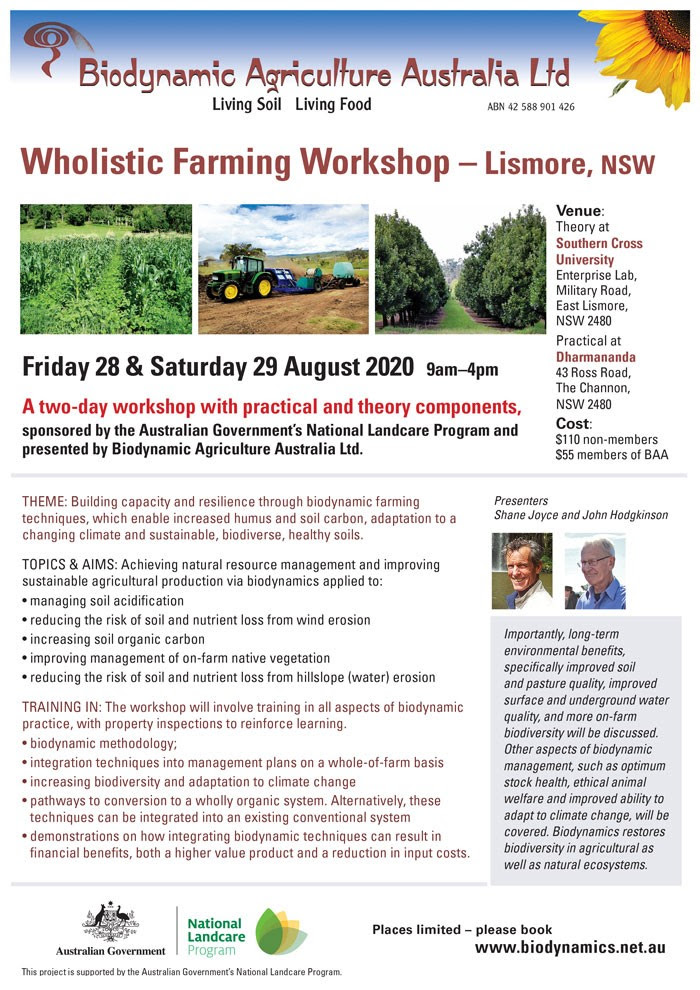 Plus, a new Short Film Premiere from the Biodynamic Association, USA.
Join us on a 5-minute journey into the possibilities of Biodynamic Agriculture as a few voices share their view of the beautiful harmonies that exist within nature and how following Biodynamic practices can heal the land, influence our food systems and, in turn, nourish our health.
i love bello shire website and e-newsletter
For prospective and existing parents alike, the i love bello shire website and e-newsletter are great resources to receive all the local information about what is happening in our shire!