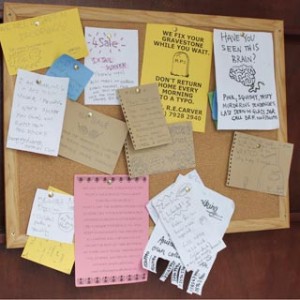 Social understanding, Gender and Sexuality
Vipassana one-day sit
The next bi-monthly Vipassana one day sit for 2017 will be held on 
August 20
 in Bellingen. These retreats are intended to support old students of SN Goenka in their daily practice.  
If you would like to attend, please apply at www.bhumi.dhamma.org/
If you would like to learn more about this technique of meditation, please see www.bhumi.dhamma.org 
One day sits are held on the third Sunday of the month. Please see the website for more details.
Creative Speech & Drama Workshop with Renate Millonig. Choose one or two days.
A weekend workshop is ideal for teachers and adults interested in refining speech and drama practices.

Saturday 19 August: Creative Speech. To scale the heights of truth, beauty and healing through speaking, we begin with the sounds of speech: listening; getting acquainted; contemplating; tasting; exercising; playing and expressing. This first workshop aims to bring consciousness to the vowels and consonants which make up the sleeping beauties of words. Specific breath and articulation exercises will be introduced to refine and enable the speaker in their exploration of the works of Rumi, Neruda and Shakespeare.

Sunday 20 August: Drama. Performance can provide unique and enhancing life experiences, utilizing all of what it means to be human. This workshop explores the air as our canvas; the body as instrument and the sounds of speech as our teachers. Specific movement, breath and speech exercises for drama, will enable the participants to embody anew the texts of Shakespeare.

Renata Millonig completed her Speech and Drama training with Mechthild Harkness in Sydney. She trained in Chirophonetics workshops with Dr Bauer in Austria, and taught at the London School of Speech formation. Renate completed a BA (theatre arts), Diploma of Education and worked within Aboriginal health contexts. She recently facilitated speech and drama workshops with Steiner teachers in Alice Springs and teachers-in-training through Sydney Rudolf Steiner College.

Time: 10am to 5pm each day
Venue: Sydney Rudolf Steiner College
Cost: $199 for one day, $299 for both days
Kids Illustration Workshop
Field Day Event – Glen Innes
Stories & Songs with Annie Bryant
Australian Chamber Orchestra concert with Bellingen Youth Orchestra
Is Shared Lives for You?
CRANES Community Support Programs will soon be launching a new service 'Shared Lives'. Shared Lives offers accommodation and support to people who would like to live in a family setting. It will also help ease the homelessness and housing concerns in the Clarence Valley.
The new program, which has been running successfully in the UK and some parts of Europe,  offers person-centred, high quality support where host families share their lives, social networks and homes with those they support.
The new service also offers paid employment to potential host families who will have to undergo a thorough assessment process including approval from an Independent Approval Panel. If approved, the host families will receive training to build their capacity and provide quality tailored support as well as specific training to fit the needs of the customer they are matched with.
This scheme is an alternative to existing residential/nursing homes and group living and host families can choose to provide either long term, or short term support and accommodation.
Please see the enclosed flyer for dates for information session.
Upcoming Mindfulness-based Events
Lama Tendar – Workshops, Healings, Sound Healings, Meditations and talks in Coffs Harbour and Bellingen
Women's Silent Meditation Retreat, Awakening Wisdom – Awakening Love
Serenity, Insight and Qualities of the Heart Silent Meditation Retreat
We have a feast of mindfulness-based events coming up over the next few months for your peaceful enjoyment and personal growth. Please consider these for yourself, and pass the information on to a friend who may also enjoy these offerings.
Bellingen Youth Art Prize
The YAP exhibition dates are 9-15 December
Enrty forms – Friday 1 December
Works due-Thursday 7 December
Opening – Saturday 9 December
Close – Friday 15 December
Heart&Soul Spiritual Art Prize and Exhibition
Calling all Artists…
Artists of all ages are invited to enter work for the Heart & Soul Spiritual Art Prize and Exhibition, on show from Friday 22 September to Sunday 1 October. Coinciding with the Bellingen Fine Music Festival, this year's theme is 'Rhythms of Life'. $2,000 in prize money will be awarded to the winning entrants in three categories – Primary, Secondary and Adult entries.
The show is hosted by Bellingen Uniting Church and the entry form can be downloaded from www.heartandsoul.space or pick one up from Mid Coast Printing (38 Hyde St Bellingen or 23 Park Avenue Coffs Harbour). Deadline for entry forms is Friday 8 September. Enquiries: 0432 609 106.
#parentech – Parenting in the digital age
Parenting in the digital age is tough, often relentless and is unprecedented!
Pre-technology boundaries between home and school are near extinct and many of the old parenting challenges are made new and often more complex.
Navigating ways to both empower learning and protect our children can be tricky, confusing and time-consuming, but it has never been more important as parents and via education that we get this right!
The Australian Parents Council, in collaboration with its state and territory members, is keen to bring parents across the country together through #parentech to share ideas, practical advice and strategies to deal with the enormous challenges of parenting in the digital age.
#parentech is a new open forum launched July 31 for Australian parents and interested organisations to connect and discuss the issues and opportunities that modern technology presents. The campaign focuses on what parents need and want to keep kids safe and empowered to learn in the digital age.
Rhythmical Massage with Charlotte Rogers
Hullo all, a word about the Rhythmical Massage. This addresses the life forces of the human being giving special care to the main organs of the body…spleen, liver kidneys and heart. Healing oils applied help them recover and maintain vital functions reaching deeply into the emotional dimension. This massage allows the child or adult relax and restore inner balance and harmony. A nurturing must for everyone at different times of our lives. Come try…
Tel 0402469699 and 66551158 for appointments. Prices affordable and negotiable. 
Charlotte Rogers 195 North bank Rd Bellingen
Hand dyed Sunlight Silks for sale
SALE on now for beautiful hand dyed Sunlight Silks. Only $20 each!
90cm squares in many shimmering colours
100% Silk playcloths, with many uses to brighten up your winter home.
Contact Rose on 0431135769
Looking for an old friend (Waldorf teacher)
Dear friends in the Waldorf Schools of Australia,
My name is Sinead and I'm trying to help my mother locate a long lost school friend. My mum's friend is believed to have moved from Northern Ireland and become a Waldorf (possibly kindergarten) teacher in Australia, therefore I write to you now. I myself am a former Waldorf student from the Holywood Rudolf Steiner School, Northern Ireland, and am reaching out to you for any help you may be able to give.
The person we are looking for was known as Adriene Hamill (nickname 'Adee') but we are not sure if she ever married so her last name may have changed. My mum's name was Eileen Graham (before she married – now Eileen Haywood). They went to school together in Ballymena, Northern Ireland, but sadly lost touch over the years. My mum has recently reconnected with their other close school friend, Trish, and they are both very much hoping to get in touch with Adriene. Trish is very sick and it would mean the world to them if Adriene could be found before it's too late.
Do you know of anyone of this name which worked at your school? If so, I would be eternally grateful if you could either forward my details to her so she can choose to contact me if she wishes, or pass on her details to me directly. She can contact me on +1 831 241 7229 (I myself have since moved to the US) or email me at this email address: sineadhaywood@gmail.com.
I hope you can help – any information would be gratefully received.
Kind regards, Sinead