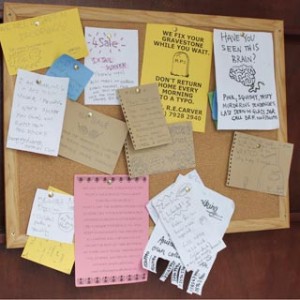 Save the Kalang Headwaters
Street Parade – this Saturday 19th October 10am on the Community Markets Oval
Invitation from Linuwel School
Art Projects for the Dorrigo Show
Only one more month and your entries for the Dorrigo Show Student Art Section must be in. Get creative entries close 18th November.
International Nature Connection expert Jon Young event
Some of Jon Young's material is already used in the school: sit spot, story of the day, bird language and so on.
Music, Nature and Storytelling
Celebrating our collective story and song on the land
with Jon Young
October 21 – 25, 2019
Hawks Nest (Mid North Coast), NSW
https://www.artofmentoring.com.au/music-nature-and-storytelling/
Biodynamic workshop opportunities
St Mary's Primary School "Don't Lose It, Just Reuse It" competition
Entry forms available here or through St Mary's School.
Second Active Kids vouchers available
Office of Sport have released a second $100 voucher which was available from the 1st of July for kids to try another sport or a second term of an existing sport.
Urunga 6-a-side summer soccer
Yoga for teenagers with Tiffany
Monday 4-5pm
$12
(Currently) Mary Lane studio (no.3)
Behind the Yellow shed.
Bookings…. 0403828568 …
Instagram … bellingenteenyoga
Longbow Making Workshop
October 30 @ 10:00 am
 – 
October 31 @ 5:00 pm in
Bellingen
Soul-centred Kinesiology
Festival of the Child
Free online education summit
Wild Village Family Camp
** SPECIAL STEINER SCHOOL FAMILY OFFER – COMPLIMENTARY WILD VILLAGE GIFT VOUCHER, VALUED AT $150 **
Nature Philosophy's Wild Village connects elders, parents, mentors, young people and children with wild sourced wisdom and earth-based community. We acknowledge that our Wild Village members are the change makers of the future. In exploring and learning from the dynamics of the Wild Village each member makes a vital contribution to the transformation of modern culture.
Join the WILD VILLAGE and experience...
5 blissful days surrounded by like-minded families, completely digital free and immersed in nature
Nature Connection Skills, primitive fire and basket weaving
Men's & Women's Circles hosted by Nature Philosophy Founders, Kate Rydge & Sam Robertson
Indigenous Parenting discovery experience
Daily wild adventures for your kids facilitated by experienced nature connection Mentors
Local Gumbaynngirr elder, Uncle Mark Flanders sharing with your family about bush tucker and Aboriginal culture
Fire side Storytelling, dance, music, tribe and so much more…
The Wild Village allows us all to discover and know we belong to something bigger – bigger than the "me" ideology which so often dominates our modern world.
 We invite you to join Nature Philosophy's Wild Village and connect into a global movement where the ancient traditions of earth-based communities are once again finding their relevance in the modern world.
BOOKINGS / TO FIND OUT MORE – www.naturephilosophy.com/wild-village-family-camps
Email – sam@naturephilosophy.com.au
i love bello shire website and e-newsletter
A reminder to prospective and existing parents alike, the i love bello shire website and e-newsletter are great resources to receive all the local information about what is happening in our shire!