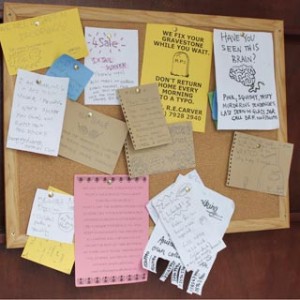 Free Inclusive Community Arts Project
This is an invitation to all staff and students to join in a free community arts project for all ages at the Bellingen Winter Music Festival 2019.
All rehearsals and the performance are free of charge and you do not need a ticket to the festival as this project is located in the free part of the festival.
This is my gift to our wonderful community and planet this year. I am passionate about growing an inclusive vibrant expressive community for our future generations.
The project is a FREE Flash Mob choral project. A group of songwriters have re-written ten Australian Rock songs for climate change.
All lyrics are appropriate for people of all ages.
All ages, abilities welcome! Also open to dancers and theatre folk!
Final song list, in order, and mp3 recordings now available for you to sing your hearts out!
Bring a friend. The more voices we have on the day, the more the merrier!
Final song sheets & recordings – click here
Rehearsals this week
Coffs – Wednesday June 26
7 – 8.30pm, 3/23 Bent St Coffs Harbour
Bellingen – Thursday June 27
7.30 – 9pm Memorial Hall, 35 Hyde St Bellingen.
Invitation to join in is open to anyone interested – we are aiming for 40-80 people singing. Bring a buddy, a neighbour, your kids. Non-singers welcome. Dancers, Theatrical folk especially encouraged. The more the merrier!
Who can you bring along?
Future rehearsals
Thursday 4th July Cavanbah Centre: 191 Harbour Dr, Coffs Harbour NSW 2450
Bellingen FB event for rehearsals
Coffs Harbour FB event for rehearsals
Click 'Going' on the events to spread the word
Public & final rehearsal
Public rehearsal on Friday 12th July 3pm-4.30pm, in Maam Gaduying park, outside Bellingen library.
PERFORMANCE
WEAR AS MUCH RED AS YOU CAN
Bello Winter Music Festival performance
Saturday 13th July, 3pm in Maam Gaduying park.
No ticket is necessary for any of the outdoor events for this festival.
Flashmob FB event – share it around, and let's make this
as big as possible for our filming
La la la!
Any enquiries please reach out to sarahwhitteron@gmail.com or 0499474918 after 4pm on school days.
Happy singing!
regards,
Sarah
We live, meet & work on the land of the Gumbaynggirr people. We pay respect to their Elders, past, present & emerging.
A Winter's Evening of Fine Music
One of the highlights for this concert will be Noam Blat performing Avinu Malkeinu from Compassion by Nigel Westlake. Featuring the Bellingen Youth Orchestra, the Bellingen String School and the Bellingen Sinfonia. Including the Polovtsian Dances by Borodin. Borodin had a superb gift for melody and rhythm – evident in this, the most popular of his works. As well as the Festive Overture by Shostakovich. This overture completed in just three days was based on Glinka's Ruslan and Ludmilla Overture (1842) featuring the same lively tempo and style of melody. Whilst the style reflects Shostakovich, the piece as a whole uses very conventional classical devices of form and harmony.
Saturday 29 June 2019 7:00 pm – 10:00 pm @ Bellingen Memorial Hall
Tickets available for purchase here
Join the Australian Youth Orchestra in 2020!
Applications for the Australian Youth Orchestra's 2020 programs are open from 11–28 June! The AYO occupies a special place in the musical culture of Australia, where aspiring musicians get a taste of life as professional musicians, and where like-minded individuals from all over the country gather for intense periods to learn from each other, study and perform.
In 2020, the AYO will be buzzing under the baton of renowned conductors including Matthew Coorey, Elena Schwarz and violinist Natsuko Yoshimoto – directing the chamber orchestra. Later in the year, Winter Season kicks off with a residency at Griffith University preceding an exciting concert series led by Elim Chan!
Jump online to get started! – Full program details are now available at www.ayo.com.au/2020applications
Armidale Junior Orchestra workshop
This rewarding 2-day workshop will allow students to develop their instrumental technique and ensemble skills while having a great time with like-minded musical friends.
Book Online Here or print out and complete the attached enrolment form and return to the NECOM office
When     Wed 3 July  8:45am-3.30pm & Thurs 4 July 9am-3pm
Where   NECOM, Cnr Mossman & Faulkner Sts, Armidale
Fee        $140 – pay after 5pm Mon 24 June
Bring       Your instrument, pencil and spare reeds/strings if applicable
Dress      Warm casual clothes (no uniforms)
Lunch     Students must bring their lunch both days
FREE CONCERT
Thurs 4 July 2.30-3pm – all parents welcome
SUPERVISION
NECOM provides supervision of students during course times only. It is the responsibility of parents to ensure the safe and punctual delivery and pickup of their child outside course times. NECOM invites parents to volunteer to supervise during breaks.
We look forward to seeing a huge turnout this year. It's an opportunity not to be missed!
Second Active Kids vouchers available
Office of Sport have recently released a second $100 voucher which will be available from the 1st of July for kids to try another sport or a second term of an existing sport.
Working With Children Checks
In line with new legislation regarding parent helpers on overnight camps needing Working With Children Checks, as well as mentors/volunteers working in a one-on-one capacity with students, we thought it might be useful to let you all know that Service NSW will have its Mobile Service Centre available in the following locations:
Dorrigo 26 June – Masonic Lodge, 37 Hickory Street – 11:00am to 4:00pm
Bellingen 27 June – St Andrews Church, 23 Hyde Street – 9:00am to 4:00pm
Youth Leading the World Bellingen
OzGREEN will be holding a Youth Leading the World Environmental Congress during the July school holidays at Bellingen Youth Hub. This is the commencement of an ongoing youth leadership program for youth who are interested in developing specific skills that will enable them to take an ongoing active role protecting and preserving the environment.
Hockey NSW School Holiday Under 12 Clinics
Keep the boredom out and the hockey in the school holidays with one-day hockey clinics run by Hockey NSW-accredited coaches. Focused on fun and development and utilising the revolutionary new Joey Ball, they're suitable for kids of any ability under the age of 12 and are just $47. All participants will receive a drink bottle and coaching from some of the region's best coaches and athletes, along with the Hockey NSW Regional Coaching Coordinator.
Sessions will be from 10am-3pm at the following centres:
Coffs Harbour – Monday July 8th
Port Macquarie – Tuesday July 9th
Taree – Wednesday July 10th
Don't hesitate – get your school holidays plans sorted now!
Winter Warmer Circus Bootcamps
Hula Hoop workshops
Children's & Teen's Anapana Meditation course
For the first time Mid North Coast Vipassana will be offering a children's and teen's Anapana meditation course, to be held at Scott's Head on July 7.
Anapana meditation involves the objective observation of one's own respiration. Natural respiration as an object of meditation is acceptable to all, irrespective of caste and creed.
The practice of Anapana meditation, the observation of natural respiration – mere objective observation – will develop awareness, concentration and tranquility.
Anapana courses for children and teens include activities suitable for children, such as stories, games, creative activities, and keeping a diary. The children, who range in age from eight to sixteen years, are taught using audio and video recordings.
The teachers monitor the program, help the children to better understand the teachings and practice, and help them integrate the experience into their daily lives. In these groups the children learn interactively.
This course will be given by teachers trained in the SN Goenka Vipassana tradition. It will be run by local volunteers (all of whom hold WWCC) and be given freely, on a donation basis.
For more information please visit www.children.dhamma.org
To apply please visit www.bhumi.dhamma.org
Spirit of the Word Winter Course
Biodynamic Gardening & Organic Management workshop
Heartwood, Site for Transformative, Arts, Culture, Science
Heartwood is a free association of scholars, artists, researchers and educators working out of Anthroposophy. Heartwood aims to provide an avenue of learning that seeks to communicate new ways of seeing and to initiate events on challenging themes of contemporary interest.
i love bello shire website and e-newsletter
A reminder to prospective and existing parents alike, the i love bello shire website and e-newsletter are great resources to receive all the local information about what is happening in our shire!