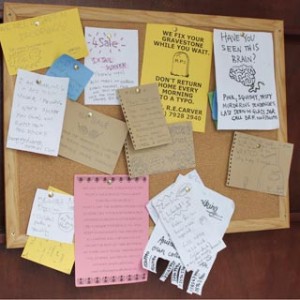 Caring for the Senses in Children and Adults
"To Arrive Where You Are" Social Art workshop
Charlotte Rogers is holding a workshop on 27th May Monday evening, 7-9pm . 
Title : TO ARRIVE WHERE YOU ARE a journey of discovery into THE SOCIAL ART with Mark Neill
Do you feel connected with your work, with your loved ones, with society as a whole?
Are you happy and contented knowing you are living a balanced, ethical life that supports and nourishes you at all levels of your being? 
Do you suffer from stress, anxiety, fatigue, depression or addiction?
If any of this resonates, then The Social Art Workshop is for you.
Using the body as an instrument, we will work into the twelve VIRTUES: 
Devotion becomes the power of sacrifice
Equilibrium becomes progress
Perseverance becomes faithfulness
Unselfishness becomes catharsis
Compassion becomes freedom
Courtesy becomes steadiness in feeling
Contentment becomes self-composure
Patience becomes understanding
Control of speech (minding one&#8217s tongue) becomes a feeling for the truth
Courage becomes the power of redemption
Discretion becomes the power of meditation
Magnanimity becomes love 
In order to find balance within ourselves, this work shop addresses an effort to transform and bring about balance in the workplace, in our homes and in society – discovering that we already live in them and that they are calling us forward to strengthen our connections.
At a time when we perceive great imbalance in the world, often brought about by the ever increasing use of intellect and the absence of the will and the heart, The Social Art identifies and works into qualities which can be accessed by all in a balanced way bringing about socially developed ways working into the future.
As the world seems to be giving us a clarion call for something really new, this workshop can provide a basis on which to move forward in a way that not only impacts positively on the world, the organisation, the group, but also on the individual in terms of a greater feeling of well being and contentment. The workshops are based on the premise that when we transform ourselves, we change the world.
Mark Neill, eurythmist of 30 years experience (over 450 performances around Australia including Hamlet, Lear, Richard 111 and T.S. Eliot's Four Quartets) as-well-as his work in eurythmy in the workplace in Australia and Germany. It is out of his work in this field that The Social Art has arisen.
Place 195 North Bank Rd Bellingen 7pm – 9 pm
Cost $20
Enquiries Charlotte 0402469699
Study Group with Charlotte Rogers
New study group beginning: "An Occult Physiology" by Rudolf Steiner
Any interested new starters are welcome to contact Charlotte on 0402469699
Meeting time is Tuesday mornings 10.15 – 12 .15 at Charlotte's house, 195 North bank rd Bellingen
Caring for Children in the 21st Century
Biodanza with Michelle
Biodanza is a dance & movement journey that has it's roots in ancient tribal practises, as well as being scientifically researched & highly regarded by psychologists, therapists and humanitarians throughout the world, as well as anyone seeking to facilitate positive well being and living in an empowered way.
We use music, compassion and connection as our tools in Biodanza, as facilitators we train for three years, for two days each month in theory and methodology, we have our own professional and public liability insurance and our sessions help build community spirit through inclusivity.
Much of our methodology also has it's roots in Eurythmy and our music is researched through the International Biocentric Association for a period of three years to ensure that the affects will be positive.
The focus of Biodanza is on building and connecting with our innate gifts and on a positive heartfelt approach to life, this is why it is so uplifting to experience.
Michelle
0424 131 122
Yoga & Treatments with Eva
With the intention of supporting parents & care givers who do the most incredible work of raising children, Eva Joan is offering a 20% discount on all treatments & sessions to all the Chrysalis families!
Treatments include:
– therapeutic massage
– aromatherapy relaxation massage
– herbal medicine consultation
– private yoga session
For more details, please visit www.evajoan.com.
This offer is available until the 31st May 2018. To make a booking please contact Eva on 0490850984. Appointments are held at Chamomile Naturopathy, Bellingen.
Also offering New Yin Yoga classes at the Raleigh Hall on
Wednesday 9.30-10.30am.
All levels. $15.
Hauschka Rhythmical massage
Charlotte Rogers is back from England where she attended a three week refresher course in the work.
She returns enthused, keen to impart refreshed.
All physical and emotional issues addressed. Costs reasonable.
Phone for appointments for children and adults. 0402469699 or 66551158
New Bellingen Shire Library Junior Book Club
Are you an enthusiastic reader who loves to hear about new books and share stories or show your artwork about your favourite books?  Bellingen Shire Library has a new book club for primary school aged children.  We meet twice a term, this term is now Wednesday 27th June.  We meet at 3.45pm for half an hour in the children's section of the Bellingen Library.  Bring a book you are reading or have read that you love and want to share something about.  It can be a story, read a passage or small section of the book, or some art that resembles something to do with the book, in any shape or form, or even put on a small skit about a scene of the book.  Bring a healthy snack to share. See you there!
If you have any questions about it, please call the Bellingen Shire Library on 6655 1744.
National Arts Conference
Samford Valley is delighted to be hosting a National Arts Conference in July 2018.
The theme is "exploring the mission of the arts for human development" with keynote lectures by Iris Sullivan exploring the question 'why art?' from an anthroposophical perspective and workshops in music, eurythmy, visual art, sculptural art, speech and practical arts/handwork. 
For more information, please click on the link below or open the attached brochure.
https://www.samfordsteiner.qld.edu.au/news-events/conferences/
Eurythmy and the English Language workshop
Vital Years conference
2018 Women's Walk Project
New Steiner School in Queensland