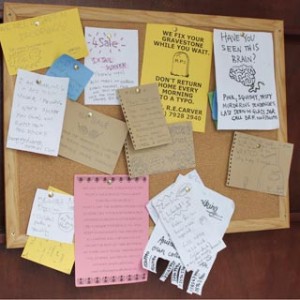 Nature Philosophy's WILD VILLAGE
22nd – 27th April – Week 2 of the School Holidays
Glenreagh, NSW
All families are welcome!!
$440 per child 3yrs and over, $220 per adult.
**Special APRIL OFFER for Chrysalis families – $200 discount for any family booking** 

COST INCLUDES: Daily wild bush adventures, village games and storytelling, men's and women's circles and earth skills workshops – all with skilled mentors.
Experiences offered: Basket weaving, primitive fire, bush shelters, men's & women's circles, indigenous parenting skills, sweat lodge, natural movement and wild adventures!
Also included – camping accommodation, communal dinners and workshop materials.
"I rate their village camp as one of the greatest experiences I have had with my kids." — DIAHANN MARSH
BOOKINGS: www.naturephilosophy.com
TO FIND OUT MORE: email Kate & Sam info@naturephilosophy.com.au
We invite you to join us at the Wild Village and deeply nourish your family with village connection!
Kate & Sam
Nature Philosophy Founders
Library Holiday Activities
Make your own Medicine Drum
It is my pleasure to welcome you, as you embark on your journey in creating a powerful tool to assist you on your path.  The drum has an incredible ability to connect us to ourselves, to the mother Earth and to all realms and people and to the Great Spirit that exists in all creation.  We will journey together in sacred space on 28th April to craft a Medicine Drum that is attuned to your personal energy and intention.  Please consider why you would like to make a medicine drum, and how you would like it to assist you on your path. 
Cost: $390 – $100 deposit to hold your spot, remainder due by 22 April 2019.
About the workshop and my story:
I have been making spirit drums for 13 years and have personally always been drawn and connected to the traditional American peoples.  I believe that all creations, if made with care and intention are imbued with the energies of both the elements that they are created with and the creator. 
In this workshop we will learn to combined the energies of Kangaroo or Deer with Willow tree, to create a ceremonial tool seeped in intention and attuned to your energy.  Once the making is complete we will hold the drum awakening ceremony to awaken our drums and birth them into being. 
I am honoured that Leonie Watson who has spent many years In North America with the Sequoia tribe will be present on the day, holding space and sharing her wisdom with us all.
If you have any questions please feel free to give me a call on: 0412065563 or email me at shop@spiritdrum.com.au
Many thanks,
Tamaryn
Steiner BnB's website
Dear Waldorf/Steiner Community,
Since the launching of Steiner BnB's website six months ago, our worldwide community has listed nearly 60 properties!
Accommodation choices range from a remote stone cottage situated deep in the heart of a game reserve in South Africa to a log cabin in Estonia, from an English cottage on the Big Island of Hawai'i to a beautiful B&B near the Goetheanum.
Now Steiner BnB needs your support to expand our network of affordable housing options in areas that are hosting gatherings including conferences, training, and 100th-year-anniversary celebrations.
Whether a teacher, parent, farmer, eurythmist, Steiner enthusiast or someone who values the principles of Waldorf education, you can help us expand our property listings by spreading the word in your community or by listing space in your home. The website's calendar easily allows you to offer your space during conference dates only or to leave it available for other dates as well. The more the site expands the better we can serve our community.
You can read the latest Steiner BnB blog about upcoming conferences and available housing here or sign up to our mailing list here. You can also read about and see photos of a Waldorf mom's life on the Big Island of Hawaii. She's listed her sea view English style cottage on Steiner BnB. If you're interested in seeing a photo gallery of schools in Nepal, New Zealand, Hawaii, and Scotland, including student artwork and surrounding landscapes, you can follow Steiner BnB on Facebook or Instagram.
Thank you for your support.
Kind regards,
Heather Fields
Class Teacher & Steiner BnB Founder
Bellingen Inner Work Path Study Group
This year we will be studying the Inner Work Path text  'Spirit Led Community'.  We welcome anyone to join us, even if you just want to come along and see what it's all about.  The book looks at Healing the effects of Technology in today's age for children and adults, as well as striving to work more intentionally together in Community.  It would be great to see you there. Books are available at the group.
This group is held on the last Monday of every month between 7pm – 8.30pm at 7 West Street, Bellingen.
For more details, you can contact
Maggie – 0402212077 or Kamala – 0412287047
Byron Blues Fest tickets for sale
2 x Byron Blues Fest 5 day tickets $425 each (currently selling at $650 each).
Festival held over Easter weekend Thursday – Monday inclusive. Amazing line up!
https://www.bluesfest.com.au/schedule/?DayID=118
Call Caroline on 0412 344 674
Upside Down fitness
Women's Walk 2019
i love bello shire website and e-newsletter
A reminder to prospective and existing parents alike, the i love bello shire website and e-newsletter are great resources to receive all the local information about what is happening in our shire!