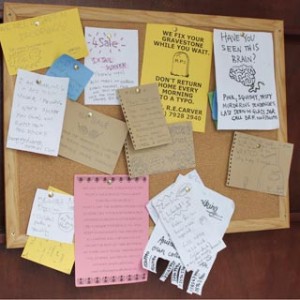 This Community Notices section is to assist both parents and community organisations share relevant information with each other. There is no cost to listing here. What is included is at the discretion of the school office.
Seeking Place to Reside
Andi Corlett our Copper work Teacher is seeking a place to park his Container Tiny Home.
He would be just as happy with a temporary arrangement or long term depending on availability. Andi is self sufficient in his Tiny Home, without the need for power or water. In lieu of rent Andi is happy to do work around the place.
Please contact Andi on 0401266017 if you think you would be able to help him out.
Little Athletics Meeting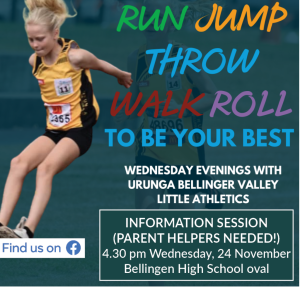 duCareDo Courses
Here are the upcoming courses with Lisa Romero should you wish to save the dates.
NOVEMBER / DECEMBER
A 4-part Inner Work Path event with Lisa Romero
sponsored by EduCareDo
Sydney Nov 28, Dec 5, 12, 19 8am
London Nov 27, Dec 4, 11, 18 9pm
New York Nov 27, Dec 4, 11, 18 4pm
Through humanity's evolving we are called to change our relationship to the initiation mysteries so that they reflect the needs of the age and help lead the way forward in the direction of the spirit. This Christmas the necessary theme of good will is central. The more we recognise the ill will in the world, the more our becoming people of good will becomes essential to grasp.
We may be able to achieve 'spiritual experiences' through various methods but the higher 'I' awakens through our good will and moral capacity. Christmas is in initiation language the externalised image of the birth of the higher 'I'. It is a time to be grateful to the many individuals that have awoken this potential that lives in us all, and to come closer to the being of Love that bestowed this possibility upon humanity. Register for $60 (AUD)
---
JANUARY / FEBRUARY
Foundations of Meditation
in the light of anthroposophy
New York 4:30pm January 22 & 29; February 5 & 12
London 9:30pm January 22 & 29; February 5 & 12
Sydney 8:30am January 23 & 30; February 6 & 13
Check your timezone
These four sessions offered by Lisa Romero will engage and build the four primary stages of meditative practice outlined by Rudolf Steiner –
Session 1: restfulness of soul
Session 2: exercises, verses and mantras
Session 3: extinguishing the content while remaining inwardly active
Session 4: extinguishing towards deep meditation, and understanding the various experiences from meditating.
Each week is a 2 hour gathering, the first being a presentation as well as experiential exercises which will be recorded and available for your future reference. The second hour will be for questions to assist in deepening the meditations in a living way. We encourage you to attend live as the question hour will not be recorded to create a held space for the group gathered.
The 4 part course is $80 (the fee is waived for those enrolled in the year-long EduCareDo Inner Development for World Development)
Administration role for Bellingen Children's Centre
Job Description
Attend S355 Management Committee meetings (approximately bi-monthly and more if needed) and take minutes. Send minutes via email to Management Committee members and Shire Council.
The Centre's S355 Management Committee will set the scope for your work at the regular meetings which includes, but is not limited to, the jobs below.
Sound knowledge of the Xero accounting system
Pay all bills, print invoices
Send rent invoices to each service
Prepare a Profit & Loss, Bank Reconciliation
Organise maintenance with tradespeople, sometimes will need to meet them onsite.
Collect mail for the centre (Dawnsong collects the mail), this is usually just bank statements, so every 3 months. (Waiting in BCU to email statements directly to email.)
Rate is $35 per hour
Need to supply your own ABN and invoice
Expression of interest please email to:
northbellingenchildrenscentre@gmail.com
Lisa Romero's books available
$25.00 each
Titles include:
*The Inner Work Path – A Foundation for Meditative Practice in the Light of Anthroposophy which gives an introduction to anthroposophic meditation practices.
*Developing the Self – through the Inner Work Path in the Light of Anthroposophy This book gives practical exercises and guidance for working with ourselves and getting to know all that we are and how we can contribute to a healthy humanity through creating a healthy inner life.
*Living Inner Development – The Necessity of True Inner Development in the Light of Anthroposophy. We are given a deeper insight into meditative practices and some of the ways to deepen our practice and how to deal with some of the hindrances that arise.
*Sex Education and the Spirit – Understanding Our Community Responsibility for the Healthy Development of Gender and Sexuality within Society. How do we as care givers, teachers, parents and individuals in community, support the development and forms that are held around sexuality and gender? This book can help us ask some questions that may open our minds to how we can contribute to a healthier and more harmonious ways of being around gender and sexuality.
*Spirit-led Community – Healing the Impact of Technology. We are offered here a discussion on the 12 senses and the 7 life processes as ways of deepening our understanding of our needs as developing human beings, and how we can work with technology with awareness.
*A Bridge to Spirit – Understanding Conscious Self- Development and Consciousness– Altering Substances Lisa explores ways we can come to terms with living in an industrialized age and develop a bridge from the earth to the spirit via the heart, supporting ourselves and others in enriching our inner life to enrich our outer life. I have found Lisa's books easy to read, with plenty of verses and exercises to aid grasping the topic the book is covering. While Lisa doesn't guarantee an answer to a dilemma, leaving us free to come to that ourselves, there are plenty of opportunities given to consolidate and become clear of questions you can work with and ideas for approaching situations in a different way.
If you are interested in purchasing a book, please call Kamala on 0412287047
Open Space Sundays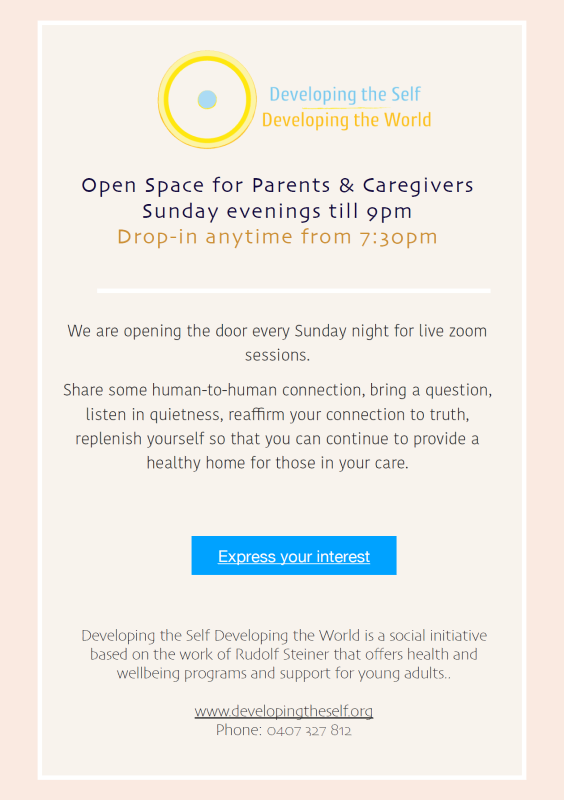 Eurythmy Training