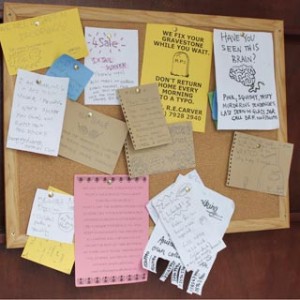 Dorrigo Theatre performances
A number of children from Chrysalis are in this play and the Dorrigo Theatre performances are always impressive!
Form and Freedom exhibition
From Despair to Empowerment
Another World is Possible
StEPS Vision screening
Inner Work Path workshops
CRANES Family and Relationship Services
Bellingen Youth Art Prize
Songs of Conscience & Country
Edible Weeds Walk
The Complete Leader
A journey of discovery and growth for Steiner school communities.
Facilitated by David Liknaitzky
Registrations now open for the 2018 program (four 3-day workshops over the course of the year).
https://www.steinereducation.edu.au/events/the-complete-leader/
School of Eurythmy and the Arts
Spirit of the Word Courses 2018
Spirit of the Word Courses 2018 – at Rudolf Steiner Centre Hastings, Hawke's Bay, New Zealand
New 5-Day Introductory Course 7th – 12th January 2018
New Three Week Orientation Course: 7th – 26th January 2018
EARLY BIRD ENROLMENT CLOSES: 15th December 2017.
Please see our Introductory Course poster on: https://spiritofthewordschool.wordpress.com
For Professional Development, for teachers and others, we recommend the full 'Orientation Course', where possible.
Contact: T – 06 8577113; E – spiritofthewordschool@gmail.com
World Education Program Australia
Not-for-profit organisation, World Education Program Australia, is looking for volunteer host families from around NSW for overseas high school students arriving in Australia in 2018. We are looking for volunteer host families for a handful of Italian high school students still awaiting news of their host family placement.
Hosting promotes an exchange of cultures, languages and traditions, enriching family life and allowing a young person to discover the many wonders of being an Australian teenager. Students, who are aged 15-18, are wonderful role models for future generations and families with young children find the effect of having an overseas teenager in their home, an extremely positive one.
"Our daughter has a big sister now, someone to talk to other than mum or dad. Hosting is the most rewarding and fun experience for your family. It's amazing!" Three-time host mum, Nicole.
To find out more, you can request a free information pack on the website, wep.org.au.