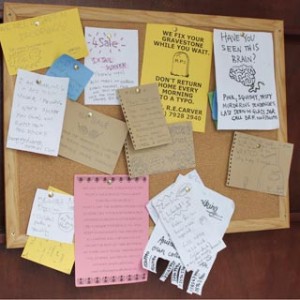 Bowl of Plenty – community meals
Let's Play Cricket
Fun and Fast cricket skills
Learn Basic Auslan
Have you ever thought of learning a language that's visual and expressive that uses facial and body language? Learn the basics of Auslan (Australian Sign Language) in a fun environment. Auslan is the language of the Australian Deaf Community.
There is a "taster course" of Auslan for those who have always had a curiosity in this beautiful / visual language.
COMMENCING next term, Tuesday 16th October
Tuesday evenings 7 – 8pm
Held at the Bellingen Youth Hub
Cnr William & Church Streets
Bellingen
$10 pp/class
For details: Facebook search Basic Auslan class in Bellingen and request to join the group
OR contact Cherie or Renee Timms 6655 9210 OR SMS only 0414 834 822
OR email: bandctimms@gmail.com
Photography Competition
Introduction to Biodynamic Gardening
Urunga Nippers
Coffs Futsal
Coffs Harbour Futsal (Indoor Soccer) Club, based at 32 Industrial Drive, Coffs Harbour, is presently signing on for the summer season. Programmes or competitions for all ages from 3 years upwards to open men and women. To sign up or enquire re joining go to www.coffsharbourfutsal.com, email coffs@australianfutsal.com or ring on 0448157049.
Go4Fun Term 4, 2018
Yin Yoga
Gratitude to Eva who is running Yin yoga at the Raleigh Hall each Wednesday at 9.30am.  Some Chrysalis families and the wider community are enjoying these longer sustained meridian stretches and mindfulness that Yin offers. – from a Chrysalis parent
Charlotte's Rhythmical Massage
References from Chrysalis parents:
"I just wanted to share my gratitude to Charlotte for her amazing ability to work with Rudolf Steiner's rhythmic massage. The healing effect on my children has been incredible. We moved to Bellingen this year and it has put an unbelievable amount of stress on my boys who have dealt with a new school, new house and moving away from family. From a parents perspective we underestimated how much the stress of all this change had on our children, which came out in challenging behaviours, which I now understand to be their way of expressing stress overload. Both boys did one session a week for 6 weeks. From the moment we walked in, Charlotte's warmth and open hearted kindness put myself and children at ease. First by giving them a foot bath followed by a massage. Charlotte used a variety of oils which relaxed them into a deep sleep. Each week I would notice both boys slowly settling down and sleeping better, nightmares started to calm down and anger and frustration during the day seemed to slowly disappear. They started having better days at school, a positive outlook and were more grounded and happy within themselves." Avril
"Connecting with Charlotte Rogers has been a very positive experience for children and adults in our family. Her work is very thorough and caring. Her assessment of which areas or organs that require support with rhythmic massage has resulted in more restful sleep, healing and a deeper connection with self." Hamish
If you are interested in what rhythmic massage could do for you or your family please contact Charlotte on 0402 469 699.
Listening to Country
Listening to Country is the first of five events that Heartwood – a company formed by anthroposophical educators –  will host over the next five years. Listening to Country is not a conference; it is an opportunity to listen to, learn from and communicate with Indigenous Elders, Custodians, Lawmen and Women. 
All knowledge exchange will take place in yarning circles and focus on themes such as stories of sacred waterways, whale songlines, traditional indigenous healing and remedies, Law/Lore and the way stories teach morality, learning from country/education, a holistic approach to economy that incorporates culture, social justice, environmental protection and management, and business development, and further areas of exploration. 
Some yarning circles will include hands-on practical aspects – all will focus on deep, respectful listening. The full programme is available with registration information is on the website:http://heartwoodsiteworks.com.au
We are truly grateful to all participating Elders for their generosity in participating in this event. All profits generated will be made available to indigenous presenters.
We hope this will, in some small way, be a starting point for a cultural shift. Come and join us.
Pacifica College of Eurythmy
A full-time eurythmy training
Commencing February 4th 2019
The full-time eurythmy training will be based in Brisbane, Australia.
The training will be carried by a circle of eurythmists including Jan Baker-Finch, Elien Hoffmans, Liz Nevieve, Patries Orange, Josefin Porteous, Sue Simpson and Diane Tatum.
Guest teachers will be invited to offer a range of courses.
The training duration will be four years. The years will be divided into four 8- week terms and classes will run Monday to Thursday 8am – 3pm, Friday 8am – 12 noon.
In 2019 the training will be hosted by Samford Valley Steiner School, Narrawa Drive, Wights Mountain, Samford. (25 minutes from Brisbane)
Fees and more details about the program will be released in August.
We are currently investigating various forms of financial support for students.
For enquiries and expressions of interest please email: janbakerfinch@gmail.com
and write Pacifica College of Eurythmy in the subject line.
i love bello shire website and e-newsletter
A reminder to prospective and existing parents alike, the i love bello shire website and e-newsletter are great resources to receive all the local information about what is happening in our shire!