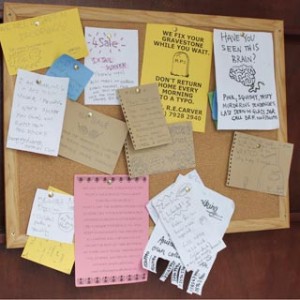 Safe Online workshop
Lowanna Doye will be offering her Safe Online? workshop in the School Hall Thursday 21st November after the Assembly and Thank You Morning Tea starting at 9:30am.
It is an interactive workshop especially beneficial for parents who have not yet gifted their child a device…equip yourself with a management plan beforehand! However, if your child already has a device, and you need some helpful tips, please come along too.
This workshop is not suitable for children or babies. It is important to RSVP to the school office by Wednesday 20th November as there are minimum numbers required for the workshop to proceed.
Alternatively, you can contact Lowanna directly regarding organising a different time if the school time does not suit.
Helping Learner Drivers Become Safer Drivers workshops
Parents and supervisors play a vital role in providing young drivers the experience they need to be safe on the roads. This course has been developed to help them teach with confidence so they can help learner drivers be safe on the road.
The free two hour workshops include information about license conditions for learner and P plate drivers, tips for using the learner driver log book and the importance of providing constructive feedback.
BELLINGEN              Tuesday 19th November           6.00pm to 7.30pm @ the Bellingen Youth Hub – Cnr William & Church Sts, Bellingen
Please register your interest in attending the workshop by calling 02 6764 6688 or emailing roadsafety@joblinkplus.com.au
Thirty Years of Playback Theatre
BYO Sinfonia play at Bowraville Theatre
From Tuscany to Spring – presented by Bellingen Youth Orchestra Sinfonia
Please join us on the 24th of November for an afternoon of pure musical bliss. You will enjoy the best known works of Vivaldi in all his musical ingenuity. Our repertoire will also include 'Tchaikovsky's Serenade for Strings – Waltz and Finale and will finish with something a little more modern, music from the Danish String Quartet's Last Leaf album. If you don't feel like smelling the roses now, you will after this!
Tickets can be purchased from Sticky Tickets 
Dorrigo Dramatic Club presents: Kids on Stage – Aladdin
Come along to boo and hiss as the characters of Aladdin are brought to life by our talented Kids On Stage. 
Dorrigo Drama Club presents this entertaining pantomime – fun for all the family.  Quite a few students from Chrysalis are performing including both Ella Nelson & Zoe Beckett (Class 4) alternating as a main character.
Opening matinee, Sunday 24 November, 2pm. 
Only seven performances, so don't miss out. 
Bookings at Peter Mortimer Gallery 66571117.
"It Takes A Village" is a new musical presented by Naidu Performing Arts Company
Two performances only at the Coffs Harbour Jetty Theatre on Wednesday, 4th and Friday 6th December.
It features two Chrysalis students, Alexander, Class 2 and Heidi, Class 7 who have been attending weekly Musical Theatre classes in Coramba.
With an original script, the story weaves together songs from well known musicals, with performances from a strong professional adult cast, and supported by an ensemble of the talented theatre students ranging in age from from 3 – 18 years!
The idea it 'Takes A Village' is not a saying or an idiom but a genuine truism originated from cultures thousands of years old. The thought that we as a race have the responsibility of helping each other grow and form from a child, to a teen to an adult. Join us as we weave together a story with some of your favourite songs from musicals such as 'Dear Evan Hansen,' 'Spring Awakening,' and more.
Both Alexander and Heidi would love the support of their friends and families from the Chrysalis community. Tickets can be purchased via https://www.jettytheatre.com/it-takes-a-village/
FREE Bellingen Youth Orchestra event
We are pleased to share our FREE Bellingen Youth Orchestra event with you for our under 12's. On December 7th @ 10am and 11.15am the BYO will be presenting music from 'Peter and the Wolf', narrated by Elizabeth Scott. 
We would love to see you there dressed in your favourite Peter and the Wolf outfit.
Permaculture action campout
Permaculture ACTION Campout, community event. 
Join us on a beautiful big property at Bellingen, NSW for a fun hands-on approach to learning about permaculture and growing food.
Passionate food grower 'Dynamic Deano' will lead and teach the group over 2 days to provide a basic understanding and develop essential skills in preparing garden beds, soil, planting and successionally growing food.
To ingrain the knowledge we will build a permaculture system together over the 2 days. A family sized food forest which integrates fruit trees, vegetables and animals. All working in synergy together to produce food and a healthy ecosystem with minimal inputs.
Includes FREE self sufficient camping (optional 1 or 2 nights) PLUS FOOD on the fire.
Only $75 cash if you're in the area or $80 online.
When:           22-23/11/2019
Where:          Shambaba Retreat, Bellingen. (The Old Stayananda Ashram, Gleniffer)
Contribution:  $75, kids come free ($80 on line)
Meals:           Food on the fire included
Camping:       FREE self sufficient camping provided. 
Limited to 25 tickets so please book now to secure your spot as as it's going to be a lot of fun!
Event Link: https://www.facebook.com/events/541127126689506/
Tickets link: https://www.trybooking.com/BGPHL
After School Lego in Dorrigo
Yoga for teenagers with Tiffany
Monday 4-5pm
$12
(Currently) Mary Lane studio (no.3)
Behind the Yellow shed.
Bookings…. 0403828568 …
Instagram … bellingenteenyoga
Soul-centred Retreats
Sydney Rudolf Steiner College courses
The Seasonal Spring Studio – an Early Childhood course taster!
As we move into Spring and all feelings and thoughts turn to new awakenings and new ventures, why not enrol in our Seasonal Art Studio day on Saturday, November 23?
This day will be fun and hands-on with watercolour painting, festive craft making and a special talk by Ebba Bodame on how to create a seasonal table. You will get to experience some of the artistic elements that form an essential part of our Early Childhood courses.
Bookings are limited and the Seasonal Art Studio on November 23 is open to anyone with any level of creative craft or art experience. Morning tea provided.
The Number 3
In Rudolf Steiner education and philosophy the number 3 has a prominent place. The Early Childhood Intensive was a real experience of three-folding as the timetable was designed to demonstrate breathing and rhythm, which are integral to a program for little ones. We began with a lecture in the morning, followed by a workshop and concluded with artistic activities.
Our Intensives for our Distance students are essential for making real connections with the Steiner community and save our courses from being dry theory all through a computer. In Early Childhood, the modelling that teachers do for the children can only be truly understood with a 'real life' model as an exemplum. So, students come away from our Intensives enriched and nurtured with the human contact through our wise, passionate and experienced tutors.
Highlights of the week of many and varied sessions included nutrition and biodynamics, a study of biographical rhythms, celebrating festivals, craft and much more.
So, come and join us in 2020, in our Foundations of Early Childhood Distance Course (EC05)!
Local family looking for a house
Local family looking for a home to rent within a 10 minute radius of Bellingen, from 24th November onwards. Around 3 bedroom and our budget is $400/wk. We are Carla and Johnny and our daughter Yemaya (5) is starting the Chrysalis curriculum next year. We also have a 4 mth old baby boy. We would love to hear of any offers or options. Please contact 0423106654 or carla.wellnessgarden@gmail.com
Local granny flat rental available in Thora
I'm Kathy Taylor, who used to run the playgroup some years ago. I live just down the road from the school and will soon have my beautifully renovated granny flat accommodation available. It would suit a new teacher coming into the area for instance. Please email me: katherine_gosset@hotmail.com
Wild Village Family Camp
** SPECIAL STEINER SCHOOL FAMILY OFFER – COMPLIMENTARY WILD VILLAGE GIFT VOUCHER, VALUED AT $150 **
Nature Philosophy's Wild Village connects elders, parents, mentors, young people and children with wild sourced wisdom and earth-based community. We acknowledge that our Wild Village members are the change makers of the future. In exploring and learning from the dynamics of the Wild Village each member makes a vital contribution to the transformation of modern culture.
Join the WILD VILLAGE and experience...
5 blissful days surrounded by like-minded families, completely digital free and immersed in nature
Nature Connection Skills, primitive fire and basket weaving
Men's & Women's Circles hosted by Nature Philosophy Founders, Kate Rydge & Sam Robertson
Indigenous Parenting discovery experience
Daily wild adventures for your kids facilitated by experienced nature connection Mentors
Local Gumbaynngirr elder, Uncle Mark Flanders sharing with your family about bush tucker and Aboriginal culture
Fire side Storytelling, dance, music, tribe and so much more…
The Wild Village allows us all to discover and know we belong to something bigger – bigger than the "me" ideology which so often dominates our modern world.
 We invite you to join Nature Philosophy's Wild Village and connect into a global movement where the ancient traditions of earth-based communities are once again finding their relevance in the modern world.
BOOKINGS / TO FIND OUT MORE – www.naturephilosophy.com/wild-village-family-camps
Email – sam@naturephilosophy.com.au
i love bello shire website and e-newsletter
A reminder to prospective and existing parents alike, the i love bello shire website and e-newsletter are great resources to receive all the local information about what is happening in our shire!