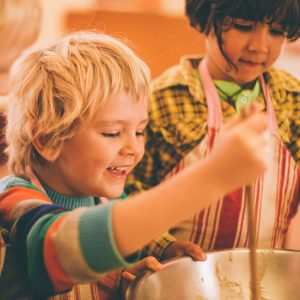 2 leeks            
1 C parsley   
6-8 small-medium potatoes
500 mls vegetable stock
500 mls water                 
Greek yoghurt or cream
Salt and pepper to taste
Lightly sauté chopped leeks. Chop peeled potatoes into 1cm chunks. Combine stock, leeks, water, potatoes and parsley into pot and allow to cook on medium for 10 mins then reduce to low heat and continue cooking for another 30-40 mins. Blend and add seasoning to taste. Serve with yoghurt or cream.