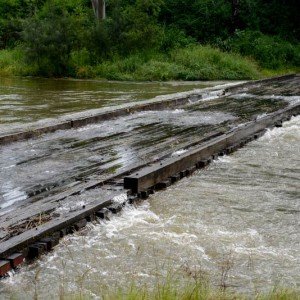 After a flood day on Monday, it was a close call for Shawn from Natureland Bus Company and the council as to whether Darkwood Road was to be opened on Tuesday in time for school. On Monday we faced a rising river, and at 7am it was decided that the buses would not travel and a flood day was called. The council subsequently closed the road later that day at 2.30pm, with water beginning to run over the bridge. On Tuseday morning early, when the council inspected the bridge, the road was still technically closed but the river was falling and the road was therefore reopened. It's now 10am and the river has continued to fall.
So what do we rely on to make these decisions? The truth is that it is not our call to make. Natureland bus company and the other bus operators are responsible for the duty of care for your children as they travel. In practice the bus companies and Steve Klipin, who has spent years watching this river as it rises and falls, consult extensively with the council, and together a decision is arrived at.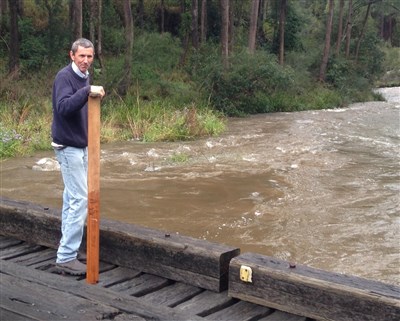 When flood water is threatening, we watch the river closely. The maintenance men Sid and John get down there to stand on the deck and measure the water level. While automatic river gauges are a wonderful tool, nothing is better that actually standing on the bridge. On the left is a picture  of John with his fabulous Boxtel River Gauge!