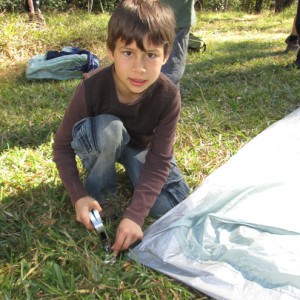 The Exceptional Chrysalis Camp Program
(and how you can be a part of it.)
Researchers have found that after two weeks we can remember:
10% of what we read
20% of what we hear
50% of what we discuss and
90% of what we experience….
This is one of the most persuasive arguments for experiential learning.
The
Chrysalis Outdoor Education Program
has become a signature program for our school. Right from its inception, nearly 35 years ago, Chrysalis has been ambitious with its camp program. Ranging from overnight camps in Class 1 all the way up to 8 day adventure treks into the Guy Fawkes National Park in Class 8, we undertake camps of a length and complexity that many other schools can only dream of! So how do we do this, without the resources or fees of big city private schools? Well, the truth is that you, as parents, have a vital part to play in making this experience for your children possible. That is why we are inviting you to our 
Camp Helper Induction 
for all parents who hope to participate in school camps this year and into the future. Attending a school camp with your child is a chance to be a part of their education in a way that will never be repeated. Don't miss out on the chance to discuss, share and learn about the Chrysalis Camp experience.
Please RSVP by Thursday 25th August 
to the school office on 6655 8616 or admin@chrysalis.nsw.edu.au to indicate interest.
The workshop will be on Monday 29th August at Morning Star at 7pm.