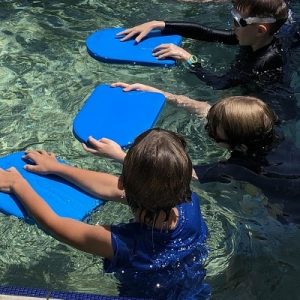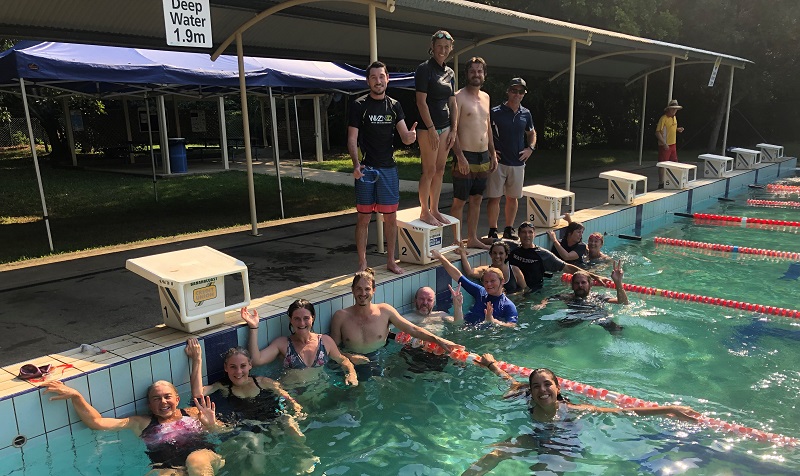 Water activities form a large part of the Chrysalis Steiner School's wholistic approach to education. Through direct, hands-on experiences our sense of responsibility for self and to each other is increased out in nature. The school is determined that staff and students alike are able to continue to enjoy the benefits of water-based activities safely.
With raised awareness around water safety on the Mid North Coast this summer, it is timely that sixteen teachers and staff from the school completed their Still Water Bronze Medallion qualification last week under the watchful eye of Jason Phillips from Royal Lifesaving NSW. Jason assessed the participants on a number of lifesaving capabilities, including; 400m timed swim within 13 minutes, 50m timed rescue swim, deep water rescue, and spinal injury assessment and management.
Swimming lessons for the students are also being held at the Bellingen Swimming Pool this term for students in classes 2 to 5. The work at the pool allows concentrated swimming lessons in a dedicated environment and is a valuable addition to the river safety swim program out at the Thora campus. The senior classes 6 to 8 will enjoy a term of surf school, which will further strengthen their swimming skills whilst simultaneously giving the students the vital surf experience that is of paramount importance for children growing up in this region.
As many of the comprehensive Chrysalis camps centre around water; with numerous beach-based camps, canoeing on the Nymbodia River, snorkelling at Lady Musgrave Island in the lower Great Barrier Reef, deep river crossings as part of the Guy Fawkes National Park wilderness trek, as well as day excursions to the Bellinger River and nearby beaches, it is a critically important part of building the skills for the children that will later be used in the camps program as well as their everyday lives!
Royal Lifesaving NSW encourages everyone to be water-wise, whether it be fishing, swimming, boating, surfing, or in backyard pools!