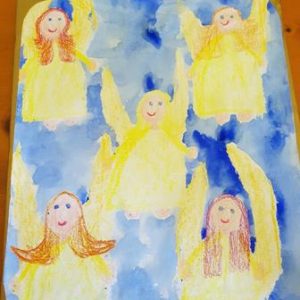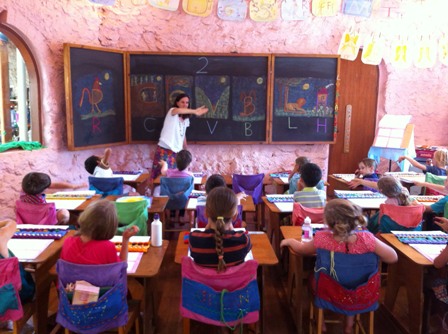 On the last day of term Class One celebrated all their hard work by making a trip to the Fairy Dell. There, the children made beautiful homes for the gnomes and fairies using bush materials and crystals. The warmth between the children and their joy in playing together was palpable.
I shared with the class just how much they had achieved this term. How clever they are to remember all the songs and verses in our morning circle.We looked at Puck's form drawing book, their Golden Letter books and the exquisite Number books we had made. We remembered how much fun we had sewing our chair bag names and little Easter Bunnies … even felting the material we used to sew the bunnies. This industrious group are now weaving their recorder bags with great gusto….. give them a skipping rope and they are pretty inspiring too.
The seeds have been planted. I wonder what will grow and thrive within the group in term two?
With love,
Liz