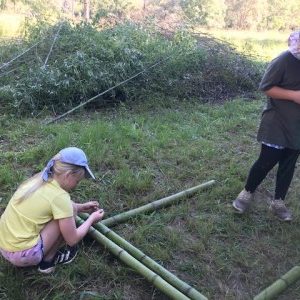 After a term of unprecedented learning experiences, Class 3 were given the opportunity of an excursion to the river flats of Homelands community as a culmination of their craft and building lessons that they engaged with during the term.
We were fortunate to start the day with the school cross country, followed by some throwing and catching games and a variety of relays before having our morning tea on the oval.
After morning tea, we headed down to the Homelands river flats where a large bamboo grove is growing. The excitement of Class 3 was palpable and they were able to explore and 'manage' some of the bamboo within the grove. 
We held a circle saying our Gumbaynggirr verse, showing gratitude to the earth and the environment and going through the different structures and rafts that they could make. Using the knots they learned during craft lessons, the majority of the class enthusiastically engaged in the construction of rafts and tripod structures that could have been used for shelter if time allowed.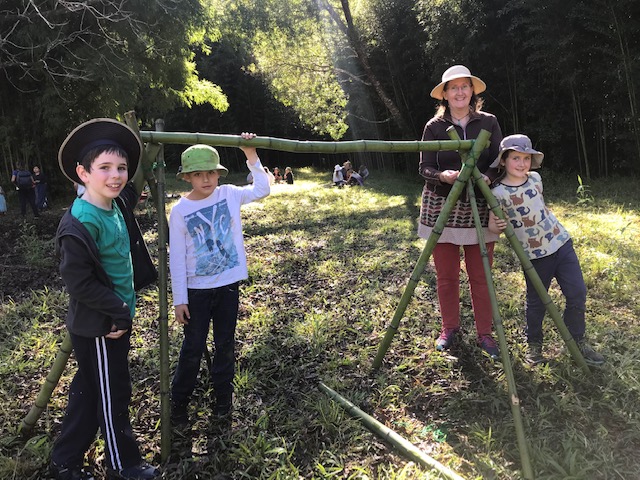 At the end of the construction period we walked down to the river access, where the groups who built rafts were able to launch their vessel on the Bellinger River, with all rafts successfully but slowly floating away down river. The children were happy to see that their handiwork floated.
Along our return to school everyone was able to pick an orange or two for the walk back. It was a great way to finish up a very different term!