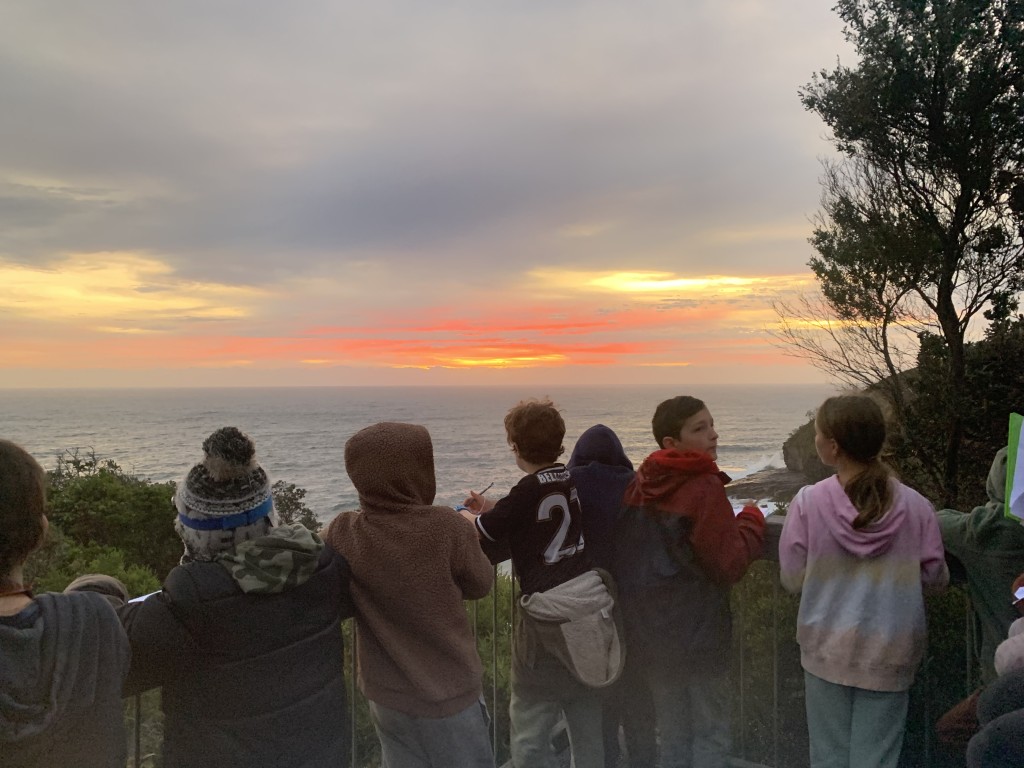 Class 4 have welcomed in Term 4 with their Animal and Human Main Lesson Camp to Crowdy Bay.
Some of the students camp memories:
Freddy – 'The sunrise was pretty and beautiful. I loved boogie boarding and fishing.'
Nadavia – 'Patting the kangaroos and koalas.'
Titus – 'Playing around with all my friends. I liked seeing the echidna.'
Lhasa – 'Seeing the different wildlife and going on walks.'
Ronny – 'Boogie boarding.'
Ruby D – 'Watching the sunrise, horses at the beach, bandicoots and the kangaroos.
A very big thank you to Lisa O'Donnell, Zac Panaretos, Jon Argyle, Lissa Howard and John McKay and all the wonderful people who help bring all of our camps together.
-Julie