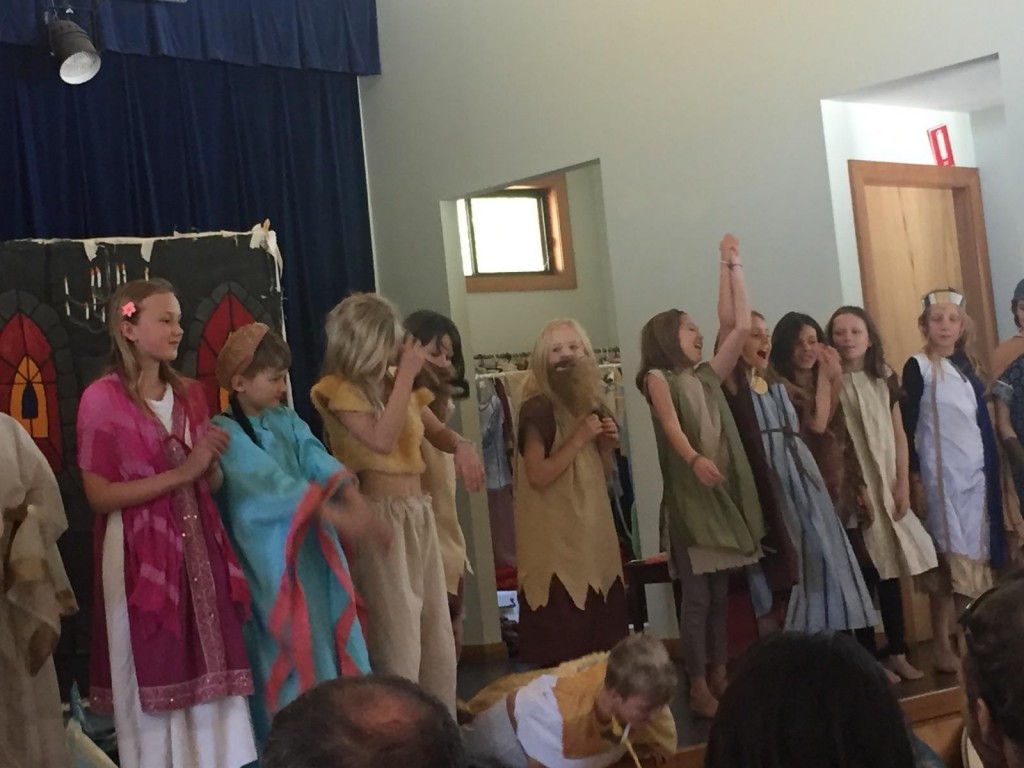 Here we are taking breath in Term 3 – in what has been a lightning paced year,
Sparks from Thor's hammer have guided us through mapping, mathematics and mindful social negotiations.
At time of writing, Class Four have performed their play; Thor and the Giants, to most classes in the school, staff and to their parents. The various lead roles showcased confidence, stagecraft and comedic awareness from a class who are extremely keen and highly talented in the dramatic arts. Thank you also to Belinda for your advice, prop-making, costume sourcing and backstage help throughout the process.
We are preparing for our Crowdy Bay Camp which focusses on our current Main Lesson; Animal and Man during which the children will visit the koala hospital and experience local fauna through guided walks within National Parklands. During the camp the children will also be working on their fauna projects, which will lead to an oral presentation once back at school. The camp will also be complemented by the activities of Tyler for what will be Tyler's last camp with the cohort before heading off on his next adventure. Many thanks Tyler for your efforts – you've been a fantastic influence!
It is with great sadness that we farewell two of our class friends this term; Ashaiah Stachiw and Daphne De Jong. Ashaiah will be moving on to St Mary's School whilst Daphne is moving to Holland with her mother and father. We wish them the very best with the transition and will miss them both very much.
The term closes out with the Spring Festival, where Class Four will tackle the maypole in their first weaving attempt in front of the school crowd. Will the practice pay off? Time will only tell.
Gorgeous Spring Break!
Nathan