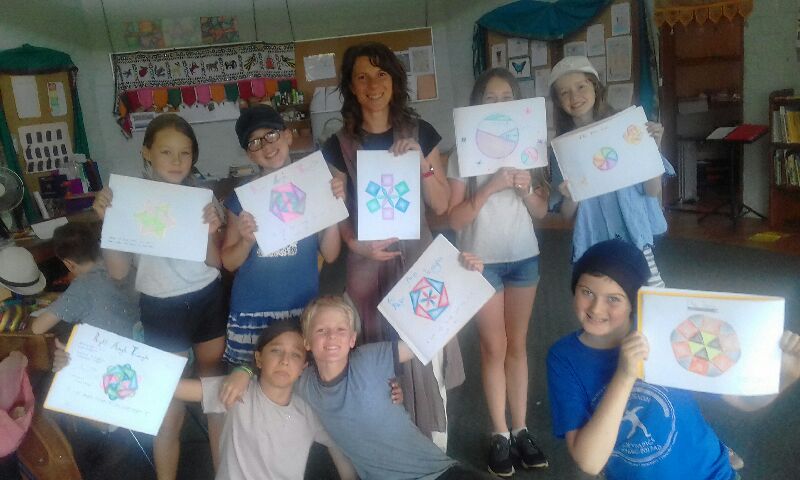 Class 5 recently returned from a 5 day camp to Armidale.  It was a great bonding experience, and informative of the Convicts and Explorer's main lesson that the class had been in the midst of.  We quickly learnt just how cold it can get in Armidale at this time of year, which made us appreciate even more our evening stories by the fire offered by Tyler. The 'L Shaped Hotel' was particularly intriguing, where the baby hippopotamus swims around the moat in the penthouse suite on the top floor??  Fun times…. 
As the year draws to an end, Class 5 are busy finishing off projects and rehearsing for end of year events. Trying to fit all these extras into the timetable that encroach at this time of year is a challenge for all, though no doubt all will come together smoothly.  All going to plan, the class will have either a beautiful hand made wooden spoon or Greek inspired mosaic to take home at the end of term, along with their exquisite horse and bridles they are making in craft.
With the warmer weather, Classes 4 & 5 are savouring the last of their opportunities to spend time together for a while, until Class 4 rejoin our class in 2019 down at the River campus.  It has been so lovely spending our Friday afternoons swimming down at the river, or playing 'Stalking Wolf' with Nathan's class.
There is a sense of excitement in the anticipation of going down to the River campus next year, as well as the knowledge of the summer break, which will offer the opportunity to rest and wind down that we are all needing.
Having said that, I would like to wish you all a wonderful and relaxing summer break.  See you next year, refreshed and ready for action!
Warmly,
Rebecca