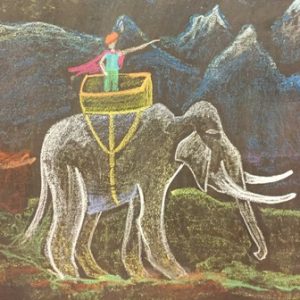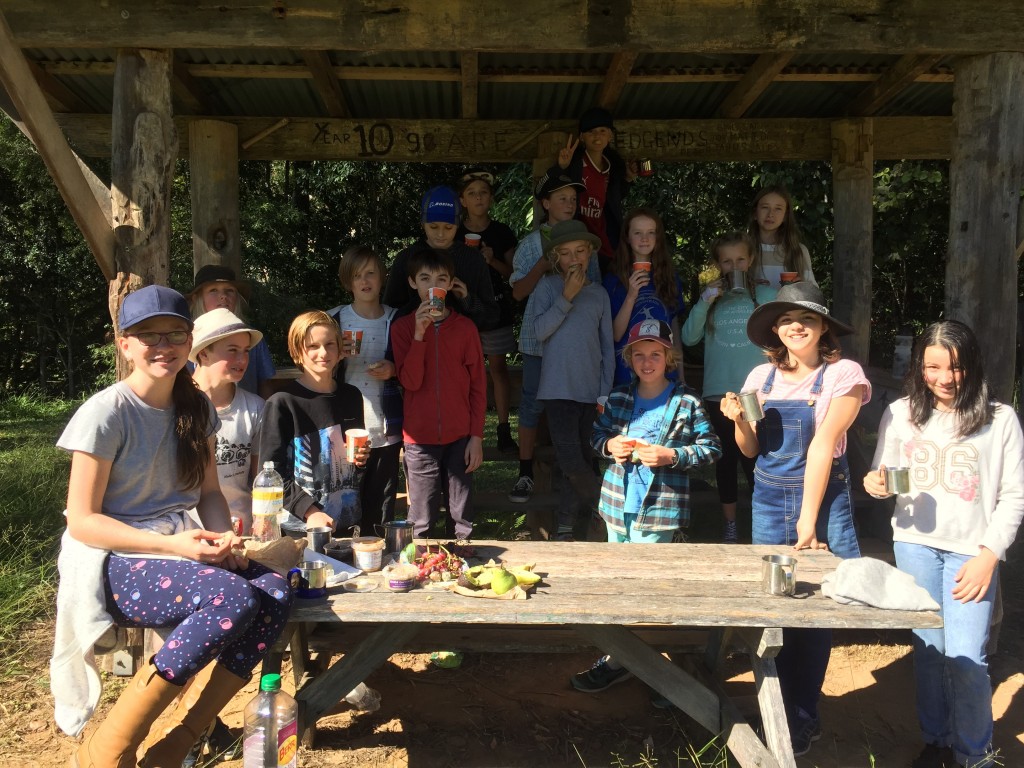 Sharing in a Celebration at the completion of Rome – with grape juice (in place of wine) and selection of Roman era snacks
Dear Parents and Friends of Class 6,
I would like to begin by congratulating the children on a wonderful performance of 'Tribute To The Light' at the Founder's Shelter Ceremony on Friday afternoon. They were even (relatively) gracious when their lunchtime was cut short due to a sound-check and final run through at the maypole. Following a shorter-than-ideal playtime, they were able to hold themselves with the utmost respect throughout this very lengthy program of tributes! I had many comments about what a truly special performance it was and how well the children conducted themselves.  Well done, Class 6!  You can all be very proud of yourselves. Special thanks to Poe and Lani for stepping up to lead the song in with a duo violin part. Fantastic! – Stay tuned for some footage/photos of this performance.
The past three weeks have been incredibly full and the children have worked determinedly to cover all of the learning from our study of Ancient Rome (and there is so very much in this main lesson!). This was the second main lesson on Ancient Rome and it was wonderful to see how much they retained from the last time they visited it. This meant that the children were able to pick up where they left off in term 1.
As we touched on in the class meeting, the study of Ancient Rome brings about a much-needed sense of order and authority to the children who are on the threshold of adolescence. Throughout this main lesson I witnessed how satisfying this immersion in the world of Rome is for them. It is so heartening to know that as the children move through the years, they will continue to develop empathy for the world around them through an understanding of their place in history. I love the Steiner curriculum!
Some of the activities and experiences they had, involved: marching in formation, singing in Latin, partaking in a Roman-style sharing of food (loathed to say 'feast' as it wasn't really), javelin throwing, encountered stories of great figures and about significant events in the rise of Rome as well as those that tried to defeat the great city. The children heard about Julius Caesar, Hannibal, Tiberius and Gaius as well as the battle of Carthage (to name a few). They created a time line of events and learnt about great feats of building and architecture that were carried out all those years ago (some of which still stand as living proof today).
The children worked hard to carry out their independent project for the main lesson, which involved researching a topic of interest (Rome related) and giving an Oral Presentation to the class in the penultimate week. I was impressed by the high standard of their work and the overall focus that they showed throughout this task and throughout the main lesson. Some of the children felt a great deal of trepidation about speaking in front of the class and it was very rewarding for them to experience such satisfaction upon completing their presentations.
Our new main lesson, commencing this week, is Geometry. I look forward to creating some wonderful forms as part of this main lesson. We will commence with the introduction of the geometer's instruments (although I know they have worked with them before) and will commence with the circle and then move on to explore construction of forms based on numbers that build from 2 until the final form that is based around the 24 division of the circle. We will continue to look towards the stories of Rome (as there are so many great ones!) while we venture into the world of form and Geometry.
I am looking forward to sharing Winter Festival with you all.
Warm Wishes,
Ella