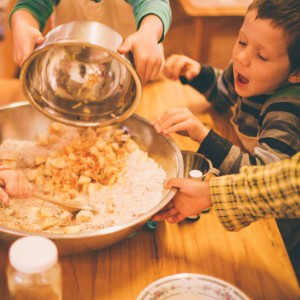 2 onions
2 sweet potatoes
2-3 medium beetroots
200 gms of pumpkin
3-6 carrots
2 C couscous
2 Tbs honey
2 Tbs olive oil
½ C finely chopped mint
Lemon zest and juice of one lemon
Peel or wash vegies then cut into chunks of about 2cm, drizzle with olive oil and honey and roast for about 45 mins on 180 C.  Prepare couscous in a large bowl with lemon zest and boiling water.  Fluff with a fork then add vegetables, mint and lemon juice.  Toss to combine.