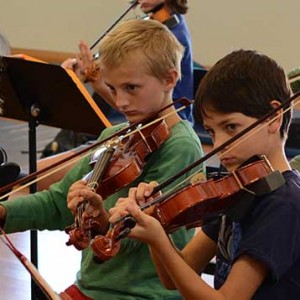 All violin and cello students in classes 5-7 will have the opportunity to participate in our unique Chrysalis music camp called 'Fiddlers in the Forest'. The class will take place at Mt Hyland on 3rd and 4th June and will be accompanied by the string team – Liz, Kym, Janelle, Victoria and Cathy Bower.
The Fiddlers in the Forest Camp is a multifaceted music and wilderness experience. The two days are packed with rehearsals, exploration  and composing music in response to this World Heritage Old Growth Forest. The camp culminates in a recital in the heart of the forest. We traipse in silence with our instruments, into the forest, to play our repertoire with the intention of gratitude for all that such forests provide – the sheer beauty and diversity, the timber from which our instruments are made, the fresh air, and the list goes on….The recital is a gift of music for this non-human audience, performed with intention and respect.
This camp will be followed upon return with our annual strings concert on the evening of Wednesday June 10th at the School Hall where parents can hear repertoire. Save the dates… more information coming soon.