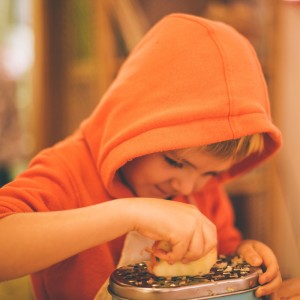 We wanted to share a few recipes from our most excellent Morning Star Lunchbox Recipe Book.You can buy this from Morning Star Kindy at the Bellingen Children's Centre or from Kombu. 100% of all proceeds go to support the Kindy. 
Hey Pesto!
A lifesaver when it comes to quick meals – can be served with cooked grains, pasta, noodles, in wraps, lasagne and pizza topping, polenta slices, etc
1 bunch basil
½ C nuts
⅓ C cold pressed oil
1 clove garlic
2 large pinches of sea salt
½ lemon
* Any greens from the garden can be used & is a great way of getting raw greens into the little ones.
* Soaking the nuts makes them much more easily digested and assimilated and increases nutrient availability. Place greens, garlic, salt and nuts in food processor and whizz for 3 minutes adding oil and lemon juice gradually until desired texture is achieved.
* To turn pesto into a lunchbox option, add to pasta or noodles, throw in some grated or lightly steamed vegies, some cherry tomatoes and possibly some fetta or parmesan – yummo!