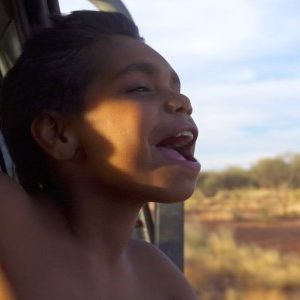 At Chrysalis this week we will be imagining in to National Reconciliation Week (Wednesday 27th May to Tuesday 2nd June) in each of our classes. In addition, our Class 7 and 8 students will be watching the recently released movie – In My Blood It Runs.
In My Blood It Runs was shot in Mparntwe (Alice Springs), Sandy Bore Homeland and Borroloola Community, Northern Territory, Australia over three years. However Maya, the director, has been making films alongside Arrernte Elders and families at an NGO called Akeyulerrre for a decade. This film arose organically from those relationships.
The intimacy of the film and the delicacy with which it has represented the complex struggles of the lives of Dujuan and his family has been achieved through a deep and collaborative process between the filmmaking team and the family. 
The Film Synopsis
Ten-year-old Dujuan is a child-healer, a good hunter and speaks three languages. As he shares his wisdom of history and the complex world around him we see his spark and intelligence. Yet Dujuan is 'failing' in school and facing increasing scrutiny from welfare and the police. As he travels perilously close to incarceration, his family fight to give him a strong Arrernte education alongside his western education lest he becomes another statistic. We walk with him as he grapples with these pressures, shares his truths and somewhere in-between finds space to dream, imagine and hope for his future self.
For more information on the film, how to watch it online or to take action to support, please visit the website: inmyblooditruns.com
Trailer links:
Vimeo: https://vimeo.com/358942768
Youtube: https://www.youtube.com/watch?v=FbpcWq54Ga0&t=3s