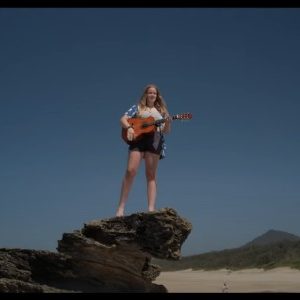 All the planes were grounded…
– a positive take home for all from the year that was a COVID shake-up!
When the ground looked shaky for an End of Year concert, we decided to make a music film. Last Tuesday's Music Film screening was a memorable occasion, full of joy and talent, and many tears of gratitude… If you missed it, please click the video link above – you are sure not to regret taking the time!
The resounding comments to be heard afterwards included how magic it was to see the footage of the school, the valley, the rainforest and the ocean all from the air like that. To be reminded of what a beautiful place we live, work and learn in. The students shone, held and nurtured by a dedicated team of tutors!
Congratulations to everyone involved, particularly the Music Faculty, inspiringly led by Kym, and no end of thanks to the magnificent Paul Ryan for his hours of tireless commitment to bring all the footage, recording and editing together into the masterpiece that it is. The film captures beautifully the vision for music within Chrysalis. The program of expanded music tuition is seeing students engaged in opportunities across a broad musical range, much to the delight of the appreciative students and film viewers alike.
This film celebrates the music we make at Chrysalis and some of the profoundly beautiful landscapes of this Gumbaynggirr Country we call home.