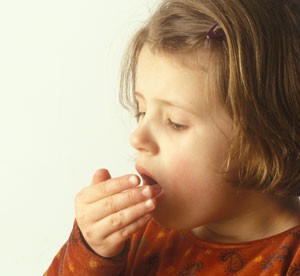 We continue to be aware that there are continued cases of  whooping cough in the Coffs and Bellingen region at the moment. It is not out of fear that we keep updating and reminding people to be diligent, but out of a consciousness that we hold for the whole community.
As whooping cough is extremely contagious and extremely dangerous to newborns and the elderly it is imperative that we become more aware as individuals within our community. Take some time to read the following so we can support each other in knowledge and foresight on behalf of our children and the elderly.
Here are some suggestions on how to support one other:
1. Children need to be able to be cared for when they are sick. To have to continue with daily life is a big expectation on our children. So, if your child  has sniffles, sore throat, and/or cough keep them at home until the symptoms disappear and they are well.
2. If your child is unwell and you need to go out to the shops, bus pickup, etc. please cover your child's mouth with a protective mask to prevent them from infecting others. Better still keep sick children at home in the warm and make other arrangements for your out of house chores.
3. Take your child to the GP for medical advice.
Informing ourselves –
Anthroposophical resources: A Guide to Children's Health by Dr Michaela Glockler & Wolfgang Goebel
Whooping Cough Remedy: Southern Swan Anthroposophic Pharmacy   phone – 03 6295 1248
Link to symptoms of whooping cough – Anthromed www.anthromed.org
The following has been taken from the NSW Health Department site:
"Schools
There has been a recent increase of whooping cough (pertussis) amongst primary-school-aged children and a modest increase in high schools.
Coughing spreads the infection to others nearby. Whooping cough caught at school can spread to any younger brothers and sisters at home. Whooping cough can be especially dangerous for babies.
 
Whooping cough starts like a cold and progresses to bouts of coughing that can last for many weeks. Older children may just have a cough that is persistent and is worse at night. The infection can occur even in fully-vaccinated children.
Children with symptoms should see a GP. If your doctor diagnoses whooping cough, please let the school know and keep your child at home until they have taken 5 days of antibiotics. Keep coughing children away from babies. Whooping cough vaccines give good protection against infection but immunity fades. If your school-aged child has younger siblings, it's a good idea to check that they are up to date with their vaccines.
For further information click on : www.health.nsw.gov.au/infectious/whoopingcough/pages/default.aspx "
In awareness and care for our community,

Kelley McGlashan
Chrysalis Steiner School Educational Manager