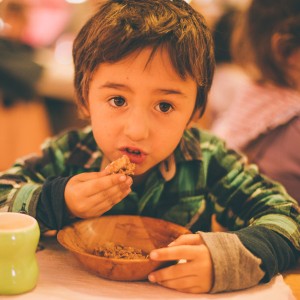 We wanted to share a few recipes from our most excellent Morning Star Lunchbox Recipe Book. You can buy this from Morning Star Kindy at the Bellingen Children's Centre or from Kombu. 100% of all proceeds go to support the Kindy. 
Mixed Bean and Fetta Salad
1 can mixed beans
2 tsp olive oil
4 tsp lemon juice
2 shallots
½ can of chick peas
Cucumber
¼ C dill or parsley
Small block of fetta
Whisk oil and lemon juice then add finely chopped shallots and allow to sit for a few minutes.  Add beans, chick peas, sliced and halved cucumber, herbs and mix together finally adding crumbed fetta at the end.