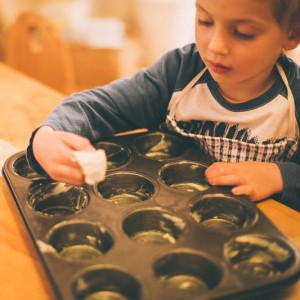 250 g silverbeet, spinach or kale
2 Tbs butter
1 onion finely chopped
1 C ricotta
¾ C crumbled fetta
½ C grated parmesan            
¼ C chopped coriander or parsley
1/3-1/2 C pinenuts
2 eggs lightly beaten
½ tsp nutmeg
8 sheets of filo pastry
Salt and pepper to taste
Preheat oven to 180°C.  Lightly sauté chopped spinach in a small amount of butter.  Mix together with rest of ingredients. Layer 8 sheets of filo pastry, brushing each with a little butter.  Place a long sausage shape of mixture along the length of the pastry allowing room at the ends to fold in.  Roll mixture up in pastry to form a log.  Bake for 40 mins the cut to size.