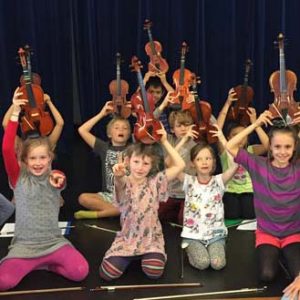 The Annual (and amazing) Strings Concert is on  Wednesday August the 24th. The concert involves all children in classes 2- 4 and string players in classes 5 – 8. The class 2 children will start the concert with a song. It is fabulous that the class twos participate on this night as they get to hear all the string players as part of the preparation process for becoming young string players next year. The new senior 'Soixante' will blow your socks off. The class threes are the cutest of  twinklers, the class fours will click your shears and the Chrysalis String Ensemble will have you cheering for more! As well as this we have some surprise solo performances.
I can't stress enough how important it is for the children to have at least one parent in the audience to witness what they have learnt and their contribution at this celebration of our extraordinary strings program.
It will be at the School hall and children need to be there at 6.15 for a 6.30 start. It will end just after 7.30pm.
See you there….. Kym and string crew