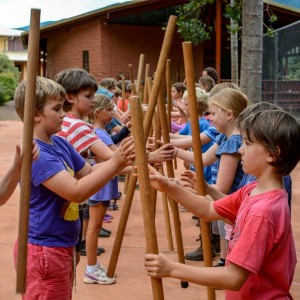 The Term 3 Assembly is this week on Tuesday Aug 4th at Maam Gamambiya (school hall) from 9.30am. Class 3 and 4 will be performing and Class 1 & 2 will be sharing their Spanish.
The workshop which follows the assembly will be run by Alison Scheef, our Bothmer Gymnastic and Extra Lesson teacher, who will be speaking about the Movement Programme at Chrysalis.
The Movement Programme at Chrysalis
What do we do in Class 1 onwards in the form or Extra Lesson, Bothmer Gymnastics, games and sport. Why is this programme so important? Things we will cover in this presentation:
Lets do some Bothmer Gym (best to have covered in shoes)!
What are the best things to do at home for your child?
What may hinder your child's natural maturation process with coordination and left right brain connections?