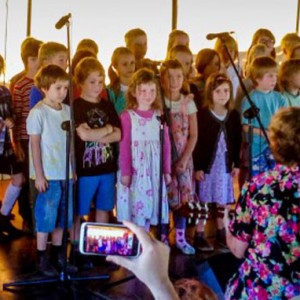 From the Bello show committee– 
The Bellingen Show is on earlier this year, so don't get caught short and not have your exhibit ready – or be unprepared for your event. Start thinking now of just how you'd like to be part of the Show.
There are fantastic agriculture-related exhibits and events and many opportunities to show off your talents and skills. Here a just a few things that might be of interest to you.
Firstly, students have their own designated Section with many Category Classes of competition for High School, Primary and Infants Students – and Pre-School Children. Category classes include Textiles, Woodworking, Metalwork, Drawing, Scrap Booking, Paper Mache, Painting and many more.
There is also Art, Photography, Cookery, Pot Plants, Cut Flowers, Floral Art, Beading, Crotchet and Knitting.
Then for something completely different and always a popular event – The Mongrel Dog Competition. How about entering your favourite four-legged friend in one of the many competition categories? Is your dog particularly happy? Do they have huge ears? Can they sing? Are they beautifully groomed? Do they look pretty special when they get dressed up? Do they look like you? There is a category for every pooch and it's great fun.
Something that may be of particular interest to those of you with a green thumb, is the Farm Produce (Vegetables) and Fruit Section.
We have added some new entries in both the Vegetable & Fruit sections in this year's Show. In the meantime, if you plant the following Vegetables now, they could be ready to harvest and enter in the Show.
Lettuce, Radish, Asian greens (such as Wombok, Bok choy, Choy sum etc.), Mizuna, Rocket, Herbs, Cucumber, Zucchini, Beans, Spring Onions (may be ready), Beetroot, Tomatoes (some varieties with small fruits) & Chillies.
We still have the regular favourites in the Farm Produce (Vegetable) section including:
Silver Beet, Lettuce, Garlic, Cabbage, Rhubarb, Choko, Spring Onions, Parsley, Eggs, Asian Vegetables, Pumpkins, Any Other Vegetable Not Mentioned, Any Chemical Free/Organic Vegetable & Decorated Vegetable. Our new entries are Beans, Peas and Radish.
Our regular favourites in the Fruit section are:
Oranges, Lemons, Mandarins, Limes, Avocado, Pecan nuts, Macadamia nuts, Any Other Fruit Not Mentioned, Tropical Fruit any variety, Any Chemical Free/Organic Fruit & Decorated Fruit. Our new entries are Native Finger Lime & Passionfruit.
We have a new Class in the Children's Section and it has a cash prize. It's the "Jack-O-Lantern."
Traditionally these are created with Pumpkins however other produce such as Oranges & Capsicum have been used. The following website has some pictures that may give you some ideas.
Why not give one or more these a go – and join in the fun. More details are available on the website.
Show Details:
Dates – 30 April and 1 May 2016
Venue – Bellingen Showground
Website – www.bellingenshow.com.au
Secretary – Gillian Anderson
Email – secretary@bellingenshow.com.au
Mobile – 0419 124 368