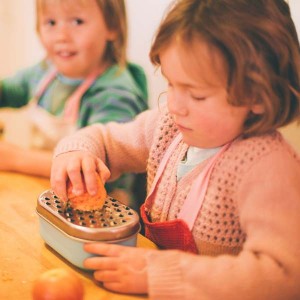 These versatile rolls are good for breakfast lunch or dinner and being cold, they are great for lunchboxes and picnics. Use any vegies that your child/ren will eat. These amounts will serve 4.
2 or 3 avocados
2 cucumber
1 capsicum
Rice paper sheets
Rice vermicelli
Tamari
2 carrots
Handful of lettuce/rocket
Big handful of mixed herbs to suit your taste (basil, coriander, Vietnamese mint, mint) chop them all up and mix them together
Optional dressing: doubles as a good immune booster/bug buster. Mix and shake well. 
1cm fresh ginger, grated finely
0.5 cm fresh turmeric, grated finely
1 clove garlic, grated finely
1 lemon, juiced
good splash of tamari
dollop of olive oil
Cook your noodles and let them cool down, drain well and smear them with your finger-licking dressing – don't be shy, it'll mellow down once you've mixed them with the rest of the ingredients in the roll. Grate the carrots. Cut the rest of the ingredients into thin strips and place them all on a big plate (make it look pretty and appealing!). Place herbs in a bowl. Add warm water to a dish to soften rice paper sheets. Start assembling your rolls, making sure you put all the ingredients in the middle of the sheet and leave space on the sides for folding.