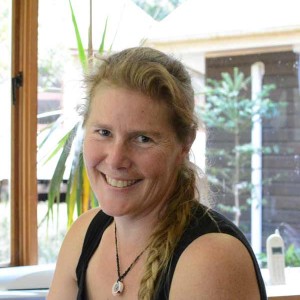 We are very pleased to announce that Kendal Marsland, mother of Ethan (Cl 7) & Freya (Cl 5) will be joining the admin team in a casual role. Kendal will be responsible for parts of  the enrolment portfolio while Joanna is away on long service leave.  Kendal and family came to Bellingen in 2011 from Adelaide, where she worked as a project manager on numerous environmental projects and most recently as a sustainability consultant to the Adelaide City Council. Her role was to facilitate and encourage companies in the CBD to adopt energy efficient practices. Prior to returning to Adelaide to live from the UK, she worked for the charity BioRegional in London, where she managed an exhibition centre and training programme at the BedZED eco-village that saw over 15,000 visitors a year. The eco-village was set up to raise consciousness about more sustainable and holistic ways to live, very much in line with many Steiner philosophies. 
Joanna Dadd, our enrolment coordinator and a member of our admin team for over 10 years, will be on long service leave from week 5 for four weeks. We thank her for her service to Chrysalis and look forward to her return. 
Over the years our admin team has been remarkably stable. As an interesting aside, a number of members of our admin team have given over ten years of service to Chrysalis and, as such, are eligible for long service leave.  The school has been planning for these absences for some time. We will keep you informed how this will be covered, rest assured we are confident that whilst our staff are excellent, everybody's role can be covered and Chrysalis will be richer for them returning from their leave.