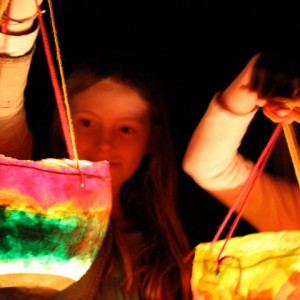 The Winter Solstice falls on the shortest day of the year and, even though from this point forward the sun is now turning back, the hardest part of winter is yet to come. The days will grow colder in the valley, all of the rich colours of autumn have faded and the growth and fires of summer are long gone. As the physical world sleeps, the spiritual world bids us to reflect on our life and the choices we make. In a moment the light of a new idea can help us to see a new way forward, giving us renewed energy and inspiration, like the sun beginning its journey back and the days slowly become longer and warmer.
This year's festival changes…
Chrysalis School's Winter Festival is a time to come together and celebrate the 'breathing in' of cosmic forces, into the earth and into our own being. Even though the thoughts behind our festival are the same this year, because of the restrictions of COVID-19 we are going to experience our festivals quite differently. The children will be with their classes, during the day, creating their lanterns, walking the spiral or labyrinth, and singing winter songs appropriate to the needs of that age group. Parents are asked to hold reverence for the children on their return home that evening and ideally make a special time to go for a lantern walk on the Sunday evening which is the Solstice night.